If you're just getting started growing mushrooms, I highly recommend growing your first batch from a kit.  They're generally fool proof, and you'll be able to see the stages of mushroom growth so that you can recognize them later on if you choose to continue cultivating mushrooms. 
If you're growing mushrooms with kids, it's especially helpful to start with a kit because your first fruiting bodies will develop in as little as 1-2 weeks, keeping the kids interest and attention through the entire process.
There are a number of different companies that produce oyster mushroom kits.  Try this one.  Or this one.  Or any of these.  I've chosen one from Back to the Roots because they're well established company that produces a lot of kits per year.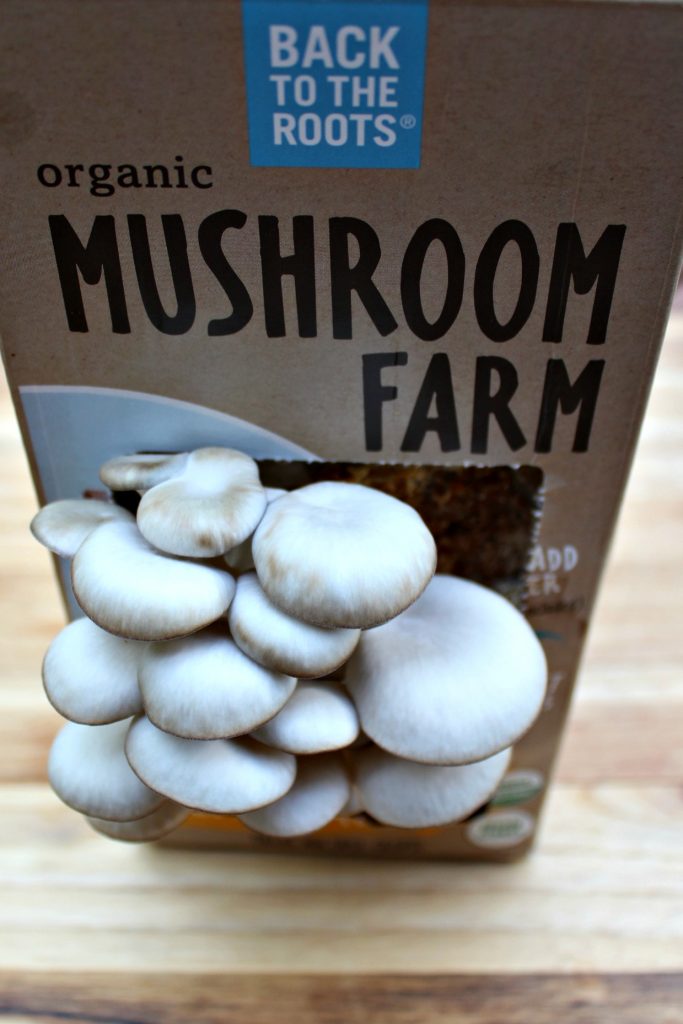 …