So you've heard that fermented foods are good for you, but how do they actually work to improve digestion and help you live a healthier life?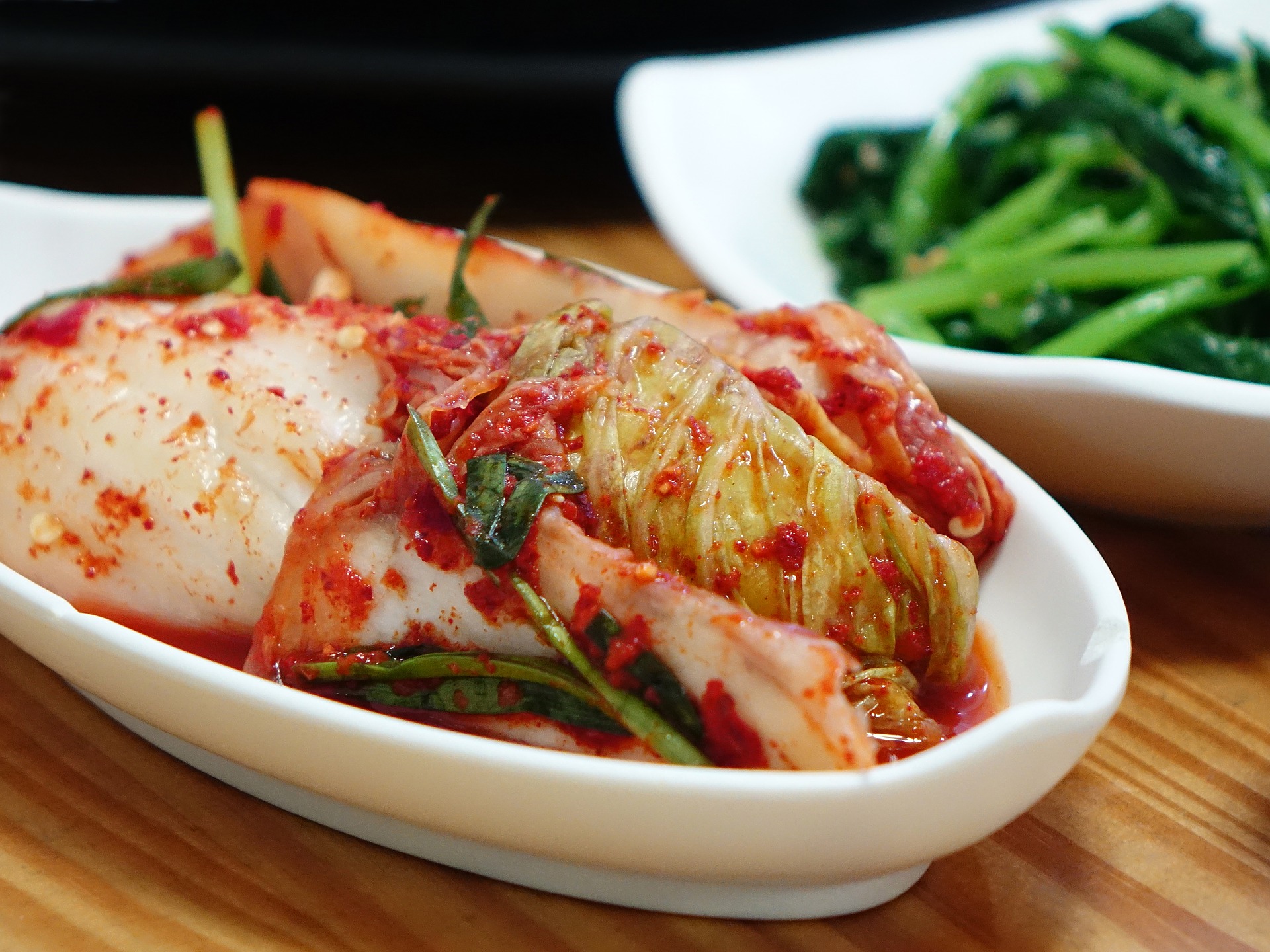 What are Fermented Foods?
Fermented foods are foods that use lactic acid bacteria to convert starches and sugars into lactic acid. Those lactic acid bacteria are doing all that good work for their own health, but your health benefits as well. Lactic acid bacteria are breaking down the food and creating beneficial enzymes and bioavailable vitamins.
In essence, these bacteria are working to make the food more digestible and nutritious.
Good examples of fermented foods in everyday life include yogurt, sourdough bread, sauerkraut, cured meats, cheeses and soy sauce.
Fermenting foods actually increases the protein content of food.  That's one reason yogurt actually has more protein per spoonful than plain milk.  The microbes consume some of the sugars and incorporate it into their bodies in the form of protein.  That means less sugar and more protein on your plate.
Can Fermented Foods Improve Digestion of Non-Fermented Foods?
So great, eating foods that have been fermented helps you get more nutrients out of fermented foods, but does it help you get more nutrition out of non-fermented foods. If you put sauerkraut on your hot dog, does that actually help you digest the hotdog better?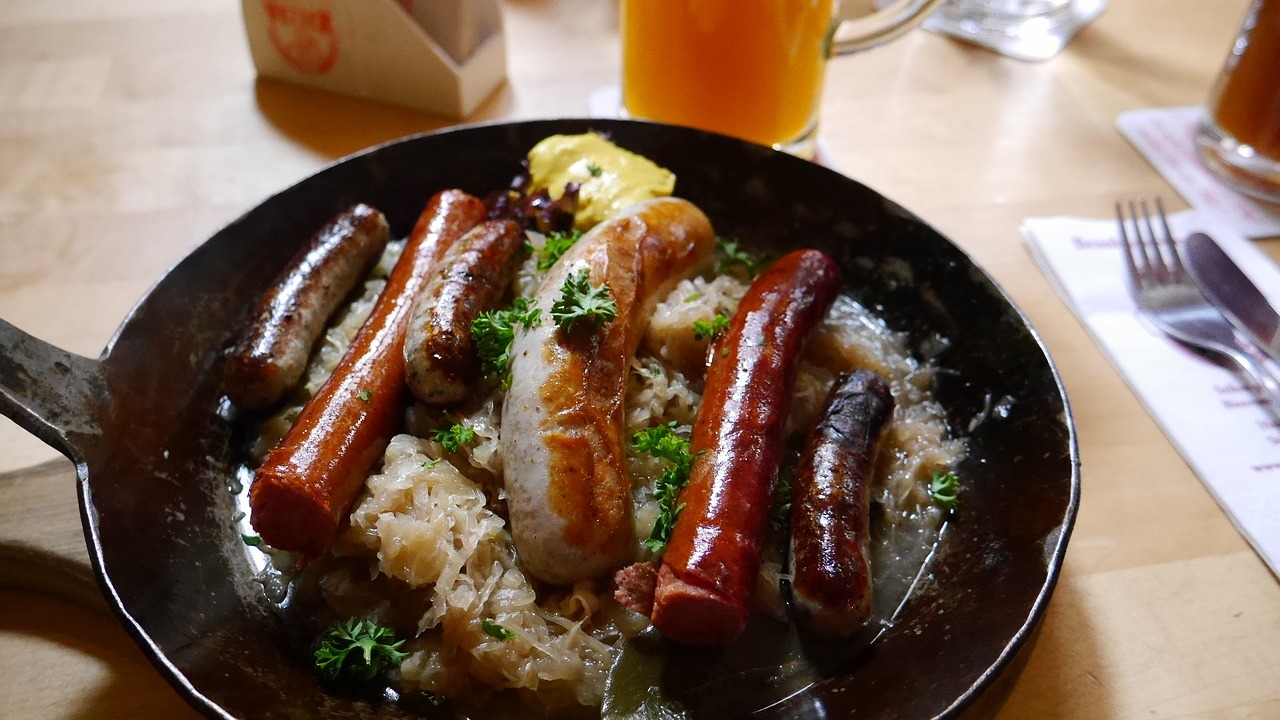 Fermented foods contain natural probiotics, which help to enrich your gut flora. While we are often told to wash hands and try to sterilize our environments, science has shown that humans are actually made up of more bacteria than actual human cells.
Bacteria are an essential part of your body, and in fact may be more an essential part of who you are than your own cells or DNA. Your environment and what you eat helps to shape that microbiome, and by consuming foods that are rich in "good bacteria" you can help improve the efficiency of your digestion along with your overall health.
According to Scientific American, when rodents are sterilized in a lab and live in a germ-free environment, they actually have to consume far more calories to maintain their weight than those with active microbiomes. Without microbes in your digestive tract, it takes roughly 30% more food to extract the same amount of calories and nutrition.
Bacteria in our gut help us process food and allow us to get every last bit of nutrition from it. By seeding our microbiomes with probiotics, we are in effect seeding our own digestive system to perform better. So the straightforward answer is yes, sauerkraut on a hot dog does, in fact, help you digest the hot dog more efficiently.
Fermented Foods for Immune Health
Probiotics are more than that though. Beyond digestion, intestinal bacteria have been shown to play an important role in immune system health. Consuming probiotic foods and taking probiotic supplements has been shown to improve immune function by directly influencing how the T cells in our immune system function.
Fermented foods are helping you maximize the nutrition you receive from every bite of food, fermented or not.  At the same time, they're working to keep you your immune system functioning.
Incorporating Fermented Foods into Your Diet
One of the most effective ways to incorporate fermented foods into your diet is to get fermenting!  If you have your own pet projects bubbling away on the countertop, it's a lot harder to forget to add them to your meals.
These days there's a huge variety of home fermentation kits that attach to everyday mason jars.  Try any of these:
I love using mine to homebrew mead and beer in super small batches.  That extra versatility is enough to convince most reluctant spouses.  See, it's for both of us!  I'll have my kimchi, you have your homebrew, and we're all happy!
Related: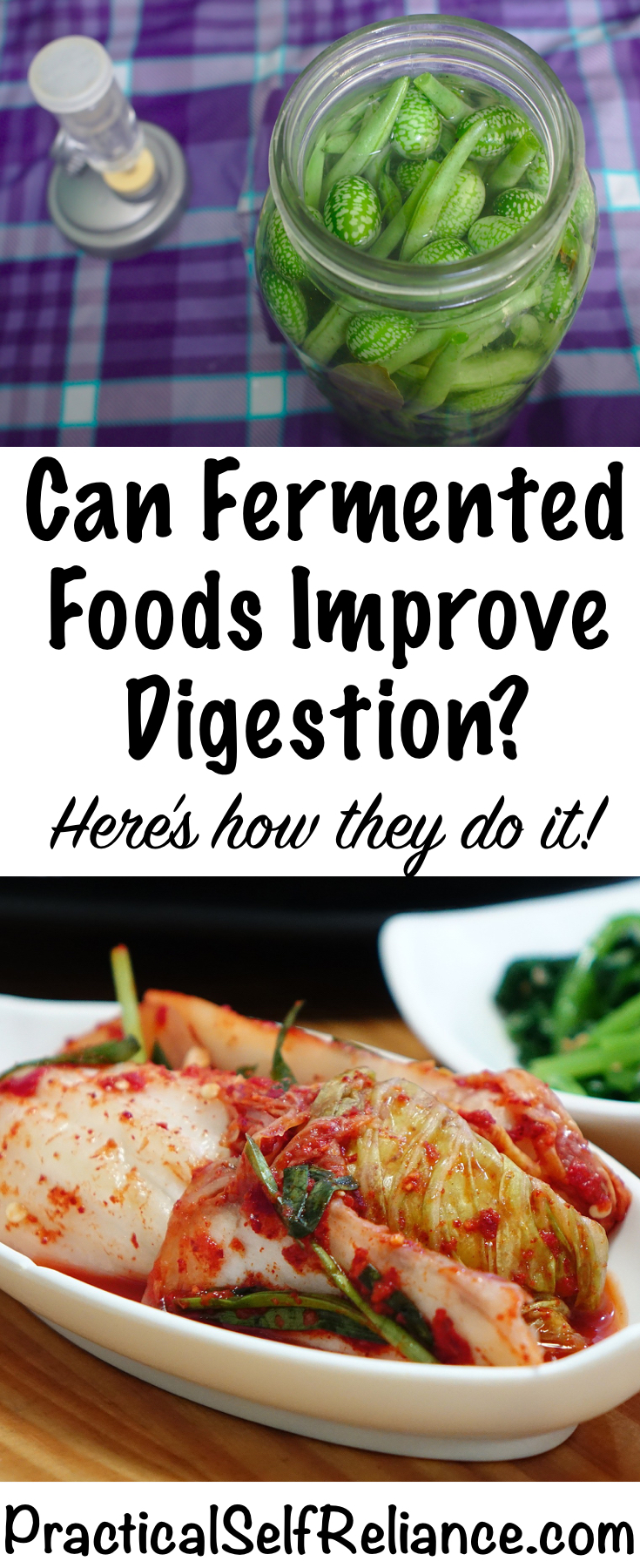 The following two tabs change content below.
I'm an off grid homesteader in rural Vermont and the author of Practical Self Reliance, a blog that helps people find practical ways to become more self reliant.
Latest posts by Ashley Adamant (see all)