We're huge fans of permaculture, and I've read more than a dozen books on the subject cover to cover. More often than not, the authors get mired in details, charts and minutia, which makes the material inaccessible to beginners.
For that reason, one of my main "go-to" places to get my questions answered is Amy Stross's blog, Tenth Acre Farm. Amy has a no-nonsense writing style, and she is great at explaining exactly how to accomplish your permaculture goals. More importantly, she always goes into WHY you want or need to do a certain thing to accomplish your goals.
Just check out her post, "What is a Swale and Why You Need One" and you'll know exactly what I mean.
Amy released a book, The Suburban Micro Farm, at the end of 2016 and somehow I missed the news. I was having a baby, y'all…so I have a good excuse.
It was so popular that Chelsea Green Publishing picked it up and re-released a full-color version, due out March 1st, 2018. It's already raking in the pre-orders and has ranked #1 in new releases for both Vegetable Gardening and Sustainable Agriculture.
I asked Amy for a pre-release review copy, and I'm so happy to be able to share it with you all.
On my first flip through, I was struck by how beautifully photographed the whole things is. Amy has actually done everything she talks about, and the pictures show you how much potential is waiting in even a small suburban lot.
Amy has really thought of everything when it comes to suburban gardening, well beyond just how to make everything pretty to please your neighbors. Things like parking lot runoff can be a huge issue.
Parking lot runoff and street drainage can carry toxins. It's not something I thought of before, but it makes sense. Cars leak all sorts of fun stuff. Certain crops, like gooseberries, do not accumulate heavy metals in their fruits but keep what they absorb in their other plant tissues. That makes them great buffer plants in suburban and urban environments.
She also covers things like using black raspberries as edible privacy screens. Practical considerations for your yard, while at the same time edible.
My Favorite Chapter
So what was my favorite chapter? The last one: Making Money on the Suburban Micro Farm.
Earning an income from our homesteading pursuits is central to being able to live the life that we want. I cover it extensively on the blog, everything from how to earn your living off the grid to making money from backyard maple. Our eventual goal is to start a year-round permaculture CSA to cover all our costs, but much of what we'll be doing will be confined to less than an acre, so it could be done on a large suburban lot.
Amy farms her suburban not only to connect with nature but also as a way to contribute to her household economy. She offers practical advice for growing profitable crops, even given the challenges of a suburban environment. The book does an excellent job of covering many of the ways that we actually use on our land to earn income, such as:
Mushrooms
Maple Syrup
Home canned goods
Homemade soap
Perennial crops like rhubarb
Cultivated "wild" crops like leeks
Who is the book for?
Anyone who wants to begin growing their own food without spending a lot of time doing it. The goal of the book is to make growing a substantial amount of your own food accessible so that you can actually produce meaningful harvests in just a few minutes a day. The whole premise behind permaculture is to use perennials to reduce the labor involved in traditional row gardening, while still producing huge harvests.
Regardless of how much growing space you have or how little time you have, there are options for growing your own food. We're not in the suburbs, but the principles are the same. On 30 acres of woodland, our permaculture operation all happens in just a tiny corner. My neighbors are the trees, but my permaculture gardening methods are just the same as if we were on a suburban lot.
Lots of land or a tenth acre, it doesn't much matter.
The book is available on pre-order at Amazon now, and will be shipped March 1st, 2018. Click through here to order.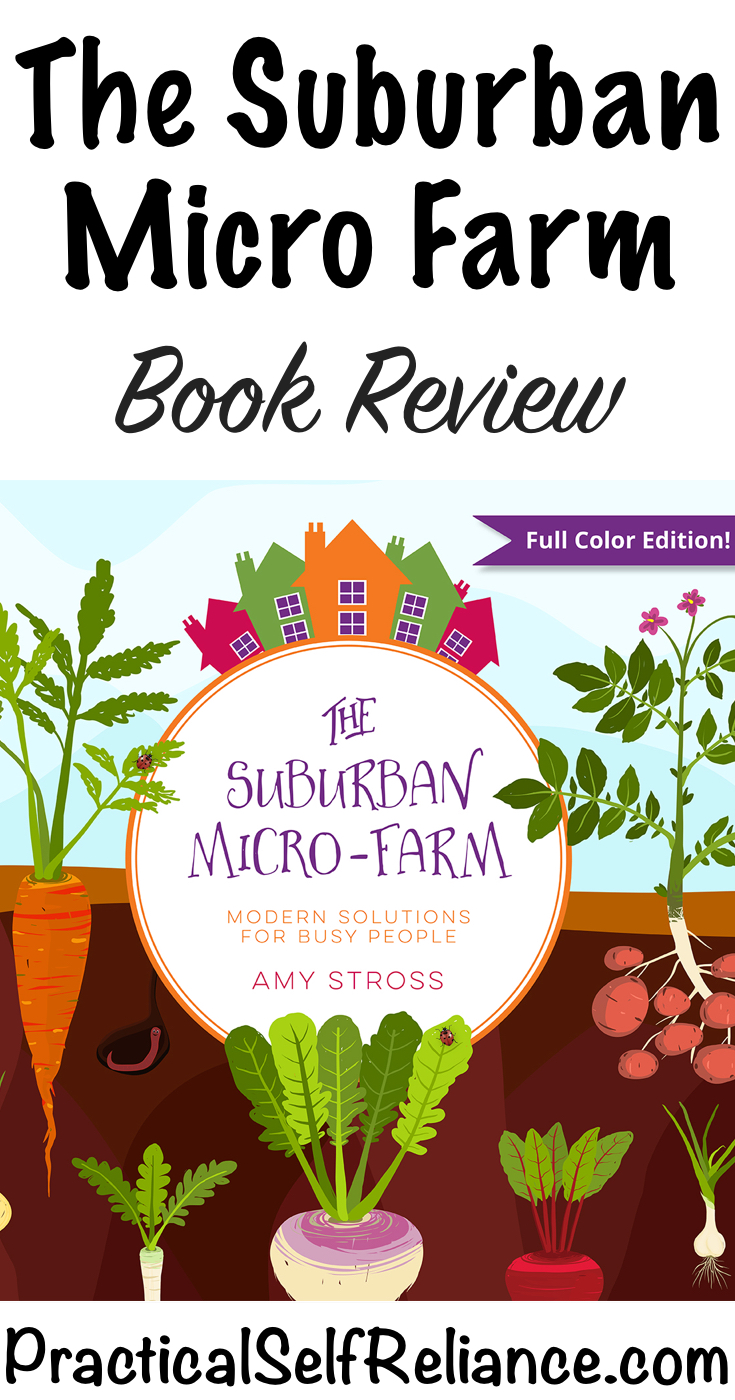 The following two tabs change content below.
I'm an off grid homesteader in rural Vermont and the author of Practical Self Reliance, a blog that helps people find practical ways to become more self reliant.
Latest posts by Ashley Adamant (see all)