We love sharing our life on the homestead with y'all. Our goal is to teach and inspire you to be more self-reliant and to take your life into your own hands.  This blog also serves another purpose: it's one of the ways we earn income from our homestead.
There are plenty of ways you can help us, without any extra cost to you.
Amazon Links
If you're planning on ordering something from Amazon, start by clicking the link below.  It won't cost you anything extra, but I'll get a tiny commission for sending you there.  Bookmark this support page, and click through the link below before you order.  Simple as that.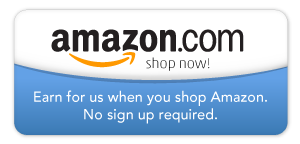 How to Create a Bookmark
To add this support page as a bookmark to your toolbar,  press Control + D (or Command + D on Mac).  Name it something like "Amazon – Self Reliance" and select "bookmarks bar" as the folder.  Click "Done".  It should appear on the toolbar just below the web address at the top of your browser.
Anytime you go to Amazon to buy anything at all, come to this page and click through the Amazon logo above.  It's a simple no-cost way to support the blog while buying things you were planning to purchase anyway.
(Amazon won't let you just bookmark the link directly to Amazon, so come to this page first and click through.)
Like, Share and Follow
Anytime you like or share our content on social media, you're helping more people find the blog!  Our main goal is to help everyone find a simpler, more self-reliant life.  Won't you help us spread the word?
Every post has social media buttons at the top and on the side.  If you find content you love, share it!
Following us on Instagram, Facebook or Twitter helps immensely!
You can also stay up to date and never miss a post by joining our email list here:
The following two tabs change content below.
I'm an off grid homesteader in rural Vermont and the author of Practical Self Reliance, a blog that helps people find practical ways to become more self reliant.
Latest posts by Ashley Adamant (see all)