When we found our forever homestead off the grid in the woods of Vermont, we were on the fence.  Our original plan was to build a tiny house on raw land, and we'd already started downsizing our possessions.  By modern standards, a one-room cabin in the woods is a tiny home, but we ended up with 1200 square feet of living space, which feels luxurious in comparison (even with 2 kids).
Still, decorating in tight quarters can be tricky, and we can all learn a thing or two from the tiny house experts.  In this guest post, Mollie McGee at the Tiny House Society shares some of her favorite tips for decorating tiny houses.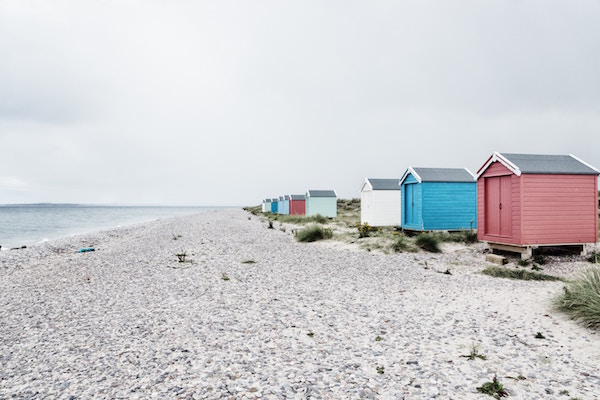 Good things come in small packages, and this is certainly the case when it comes to tiny houses. For those of you who haven't heard about tiny houses–they're typically no more than 500 square feet and focus on simple living without sacrificing on quality.
Why Do People Love Tiny Houses?
Besides being downright adorable, people choose tiny houses for all sorts of reasons–one of the more common reasons is because of the ability to live more with less. Clutter isn't an option in a small space, and making smart design choices becomes a necessity. Fortunately, a tiny house provides the ultimate canvas for the DIY enthusiast. Check out these 5 crafty tips for decorating your tiny home.
Add Wall Art With a Purpose
Everyone loves to decorate their homes with artwork–but what other functions do they really provide? A great way to achieve this is by getting a little creative when it comes to your wall decorations. Hang your favorite prints AND your grocery list by incorporating some industrial-chic clips (like on a clipboard). Another option is to hang decorative baskets or tins on the wall. You'll create art that not only looks good, but also adds more storage opportunities in your small space.
Employ Strategic Mirrors
In the spirit of functional wall art, mirrors are another decorative (yet functional) addition to a tiny house that deserves a mention of their own. Mirrors do far more than allow you to give yourself a once-over before heading out for the day.
Take a look at some of the ways mirrors can benefit a tiny house:
Mirrors help spread natural light.

Who doesn't love a beautiful, sunny space? Mirrors help reflect natural light throughout the room into those hard-to-reach corners.

Mirrors create the effect of a second window.

A strategically-placed mirror across from a window can make it feel like there's a second window in your tiny home!

Mirrors make space look bigger.

A statement mirror on the wall or door can create a sense of depth in your tiny home.
Choose Beautiful Functional Appliances
With only a small space to work with, every item in your home matters.  While most people don't consider their kitchen stove to be part of the "decor," if you choose appropriately every part of your home can make a beautiful statement.  Rather than thinking of your home in two parts, the functional and the decorative, tiny house living forces you to blur those line a bit and work to find beauty in the more functional parts of your environment as well.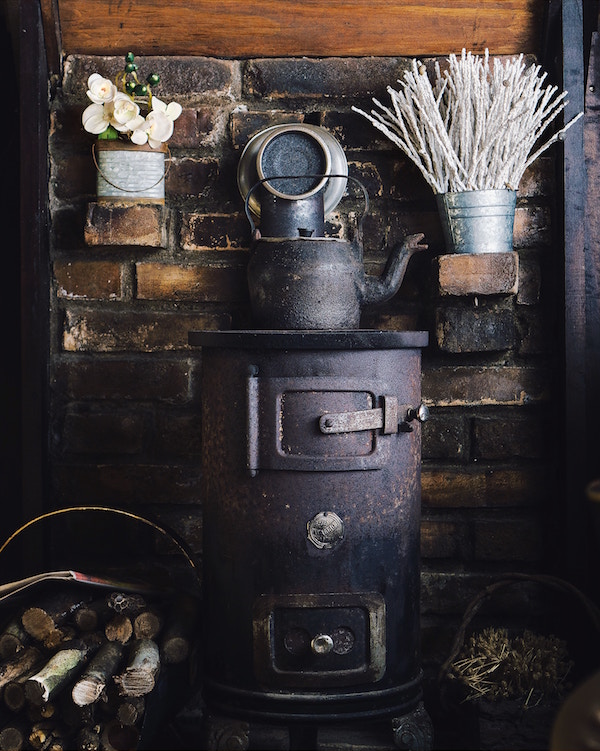 Use Recycled Materials
Decorating a tiny house can be done cheaply and sustainably if you're willing to hold out for the right materials. Check out a local flea market or junkyard for some reclaimed (and sometimes free) treasures. One of the current favorites in recycled materials is pallet wood. As some of you probably know, a pallet refers to the wooden platforms that are commonly used as a way to ship goods.
Here are some creative ways to use pallet wood:
Mug or Wine Glass Rack:

A few strips of pallet wood with some mounted hooks make for a rustic, farmhouse look in your kitchen space.

Feature Wall:

If you're looking to spruce up your tiny home, a feature wall made of pallet wood might be the answer.

Cheese Board:

A cutting board that 

doubles as the perfect way to display your favorite cheeses.
Pallet Bed: One of the most common pallet DIY projects out there–but nonetheless, fantastic if done right. If you have a loft in your tiny house with decent headroom, this is a great option for getting your mattress a few inches off the floor.
Use Vertical Space
Drawing the eye upward can make just about any space seem bigger.  Simple things, like adding overhead beams and decorative ceiling lighting can draw the eye overhead and make an otherwise small space seem open and airy.
There's a fine line though, and too much overhead can just seem like clutter.  Striking a good balance is key.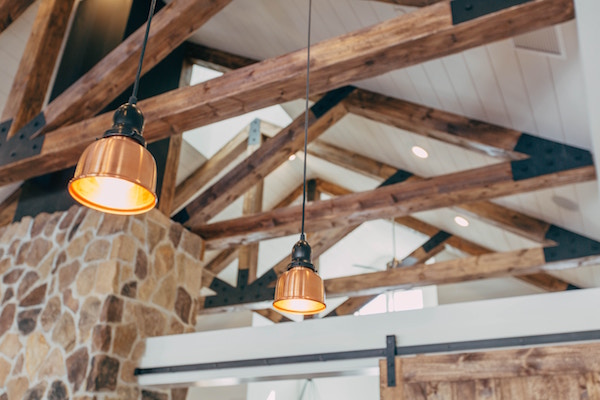 When it comes to decorating your tiny house, it's important to first consider some of the features you want. Next, try to think of ways they can serve one or more purposes. The great thing is that these tips aren't just limited to tiny houses–some of these ideas can help with decorating a home of any size or type. All it takes is some creativity and a willingness to roll up your sleeves, and you'll be able to make the most of your small space.
About the Author
Molli McGee is a U.S. citizen currently living in Cape Town, South Africa. Aside from writing about tiny houses, Molli loves to be at the beach and eat food (often at the same time). As an avid surfer and beach-goer, she does her best to promote a sustainable way of living.  Check out more tiny house content at Tiny House Society.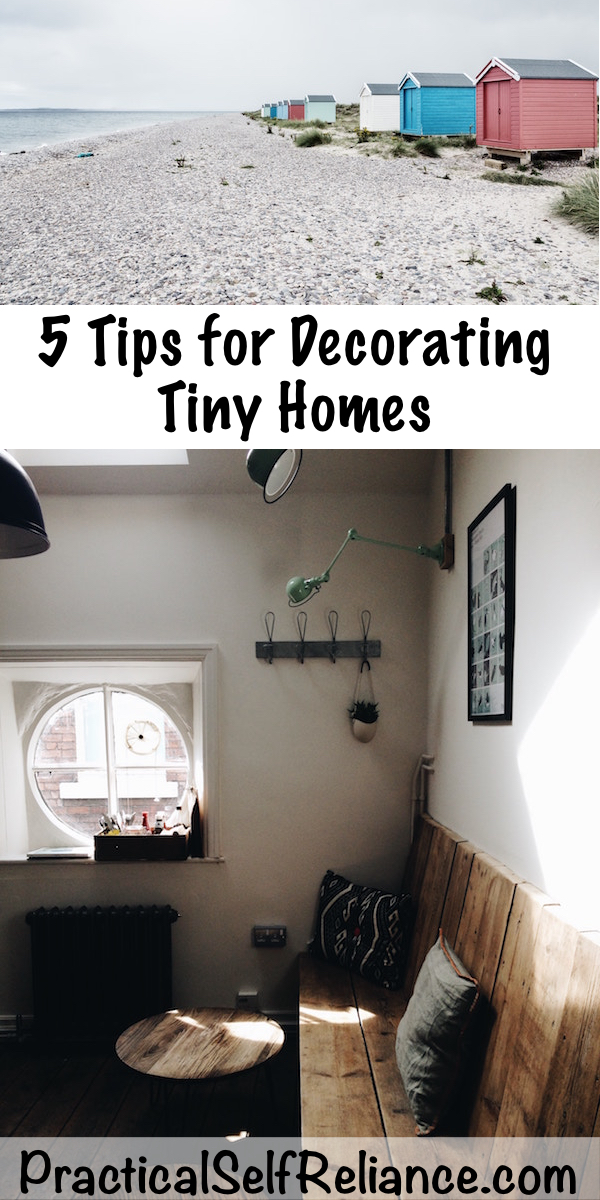 The following two tabs change content below.
I'm an off grid homesteader in rural Vermont and the author of Practical Self Reliance, a blog that helps people find practical ways to become more self reliant.
Latest posts by Ashley Adamant (see all)