Wasps can be difficult to trap, especially in the early summer when they're just building their nests.  That small spring population will quickly get out of control, one a nest becomes established and dozens of wasps hatch out.
Without wasp traps, out backyard becomes uninhabitable during the summer time.  There are so many wasps hovering around the porch, door and garden that you cant take a step without walking into one.
One summer, the wasps built over 100 nests under our second story eves, well out of reach and impossible to knock down.  With small children in the house, we've had trouble finding a natural wasp trap without harsh chemical pesticides.  Wasp spray may be effective, but it's not something you want all over your house, yard and porch.  Besides that, it kills far more than wasps and lingers in the environment long after the wasps are gone.
Over the years we've tried many non-toxic wasp traps, and we've learned a lot about what makes an effective wasp trap.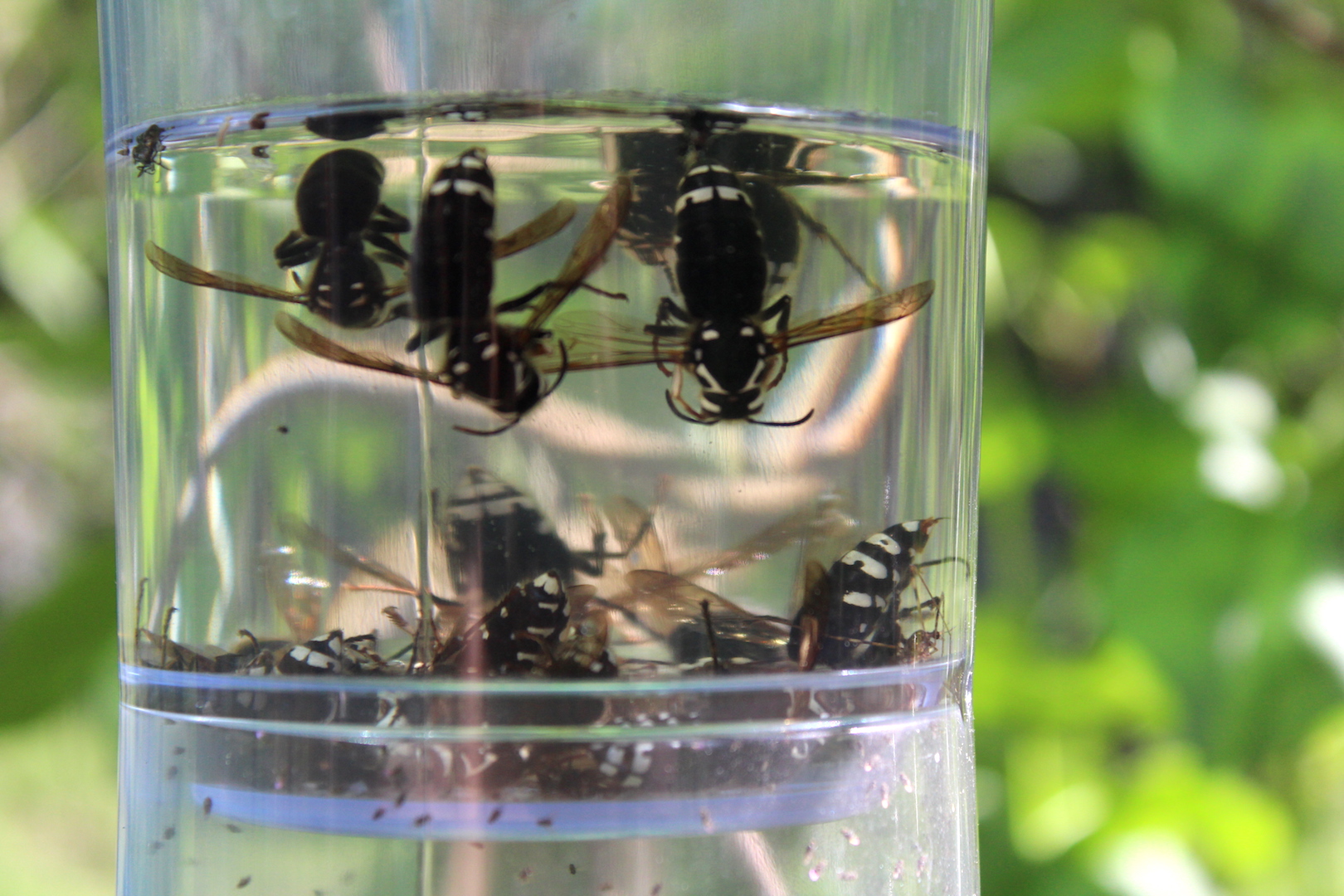 …