Golden beets are a pleasure to work with, largely because they're less likely to stain your fingers, apron, cutting board and countertops. They also make for a dramatic presentation in salads or on your plate without leaving red juice flowing all over everything.
Pickled beets are a favorite breakfast pickle, served right along side fatty foods like hash browns and fried eggs.  The sweet tart flavor of the beet balances against heavier foods, helping to round out your breakfast plate.
While I prefer to grow my own or pick them up at the farmers market, these days you'll likely be able to find them at your local well stocked grocery store, especially in the fall or early winter.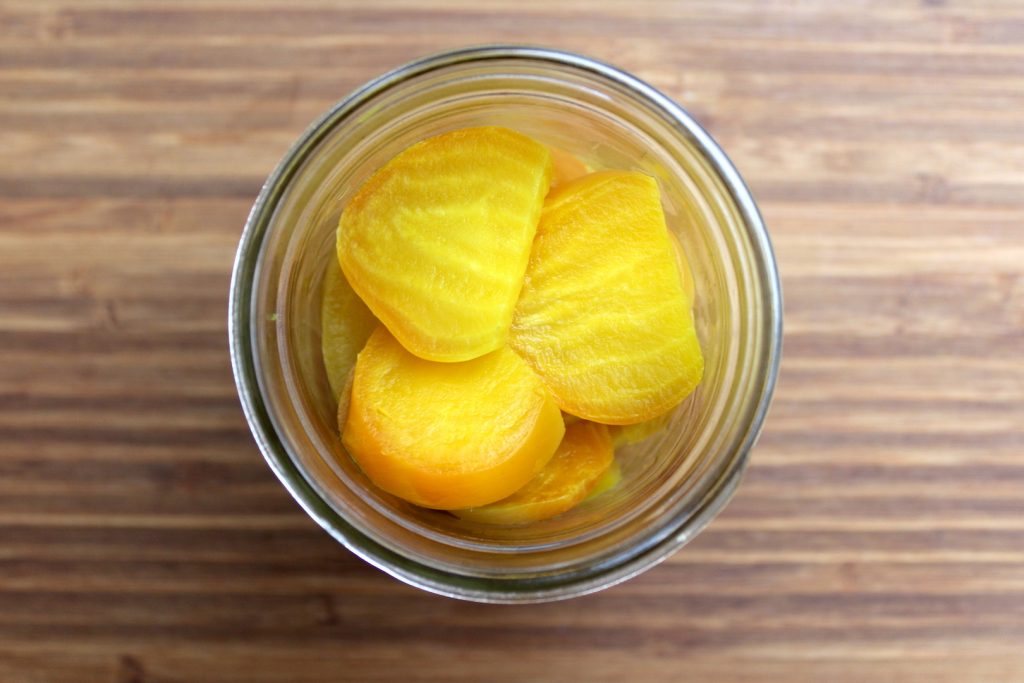 …