While some of the foraged "flour" you can make seems a bit of a stretch, yellow dock is actually a distant relative of buckwheat.  The seeds have a similar taste, can be toasted and ground into a wild foraged gluten-free flour.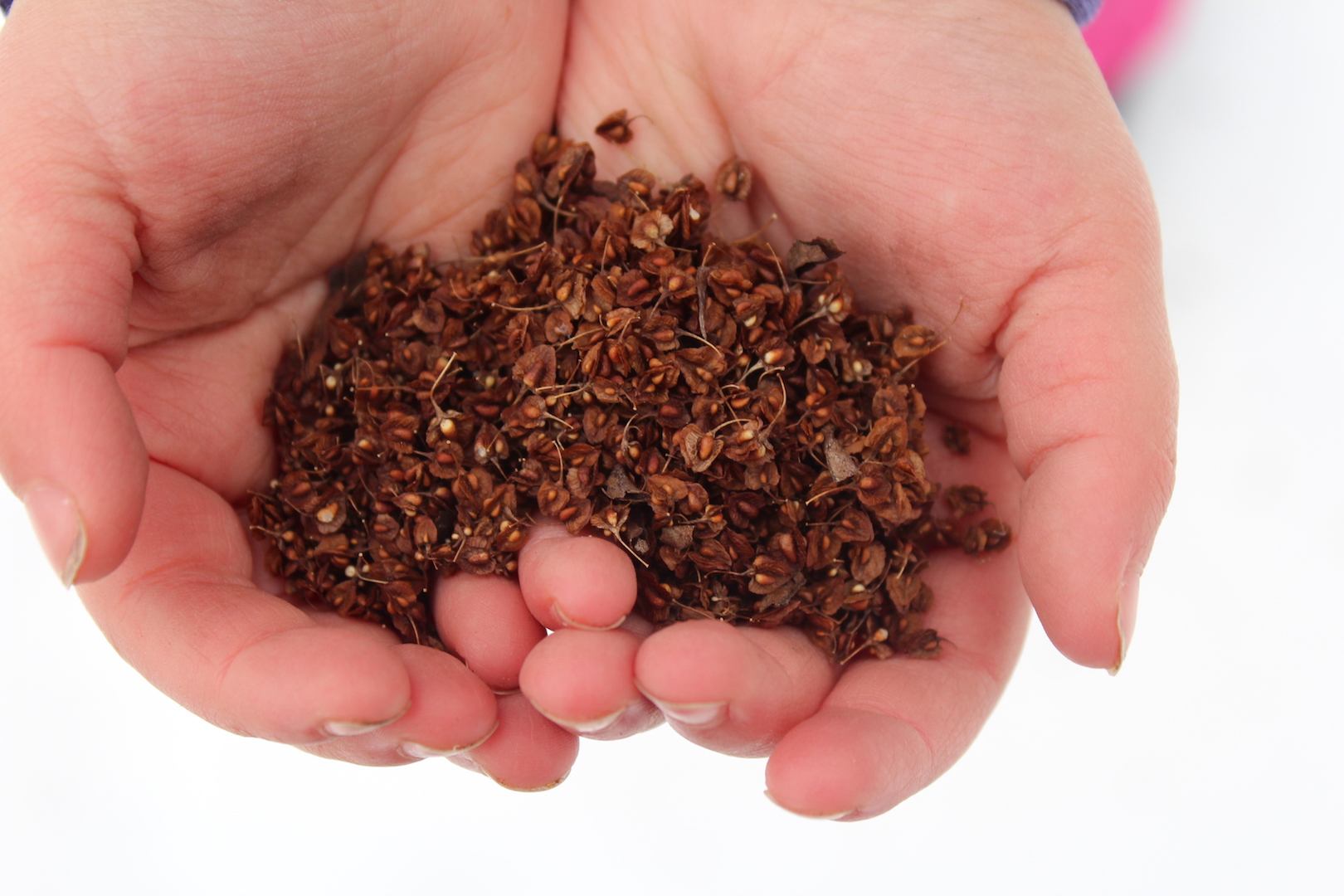 Dock seeds are abundant, especially in the late fall and winter when other foods are scarce.  The seed shoots stay strong throughout the winter months, and dock seed flour can be a foraged food staple in the winter months.
The individual seeds are inside of a papery husk, and it can be difficult to winnow the seeds from the chaff.  I've read about multiple methods, none of which seem to be very effective.  The general conclusion seems to be…skip it.  Grind the whole seed and chaff into flour, and get a bit of extra fiber in your diet.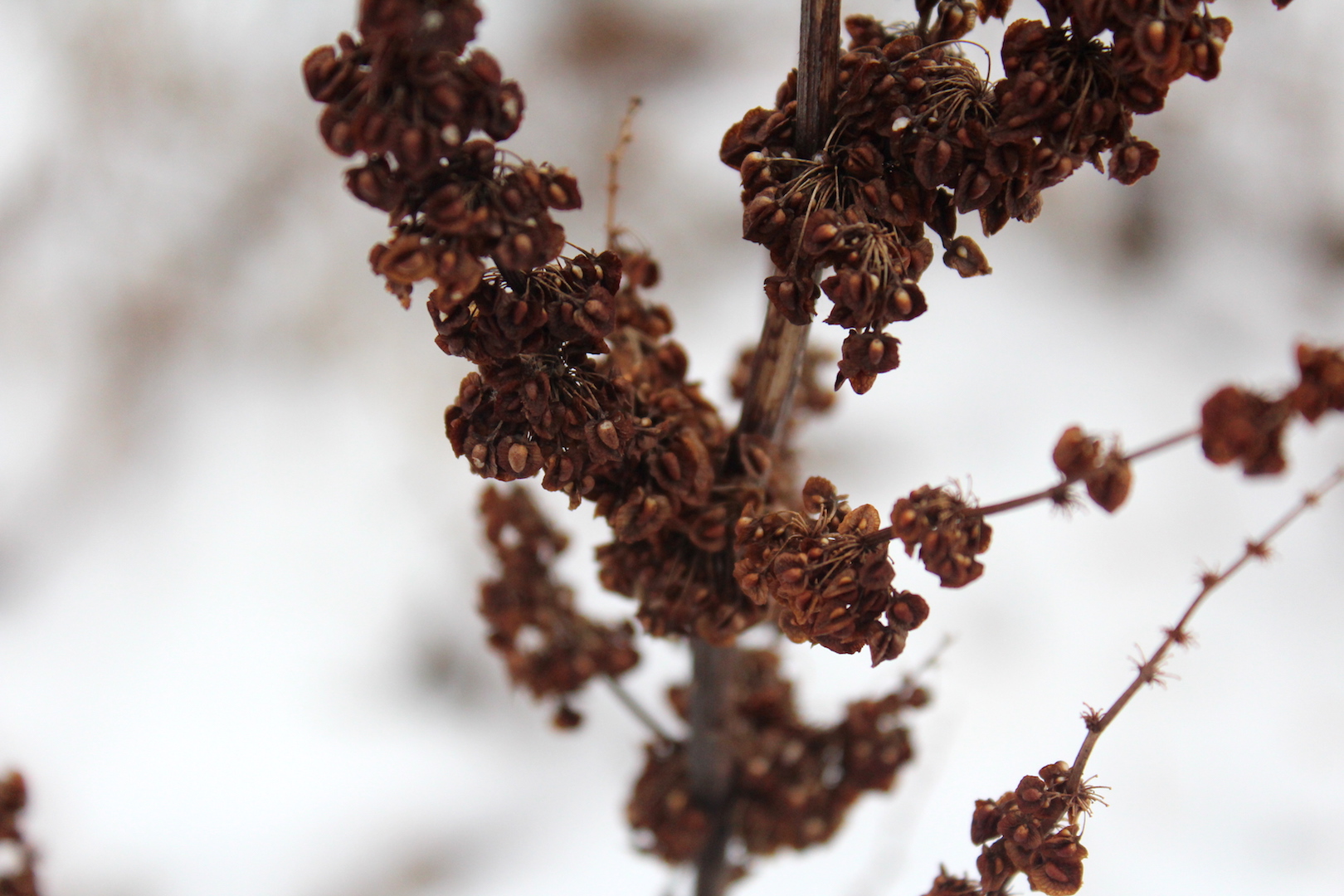 The chaff of dock seed doesn't have much in the way of nutrition, but it won't hurt you and it'll help add bulk to your diet.
To make dock seed flour, start by collecting as much dock seed as you can.  The seeds come off the stalk easily once they're dried, and in an area full of dock seed you should be able to collect several cups in just a few minutes.
Dock seeds can be used whole to make dock seed crackers.  The flour can be substituted into your recipes for about half of the standard flour.  Keep in mind that it doesn't have gluten, so the bread won't rise as high and the texture will be heavier.  It's best to use it in things like crackers or brownies where a heavy texture works well.
Try any of these Dock Seed Flour Recipes:
Dock Seed Brownies – Learning and Yearning
Double Chocolate Curly Dock Seed Cake – Gather Victoria
Dock Seed Berry Cake – North West Forager
Dock Seed Wafers – Blooms and Food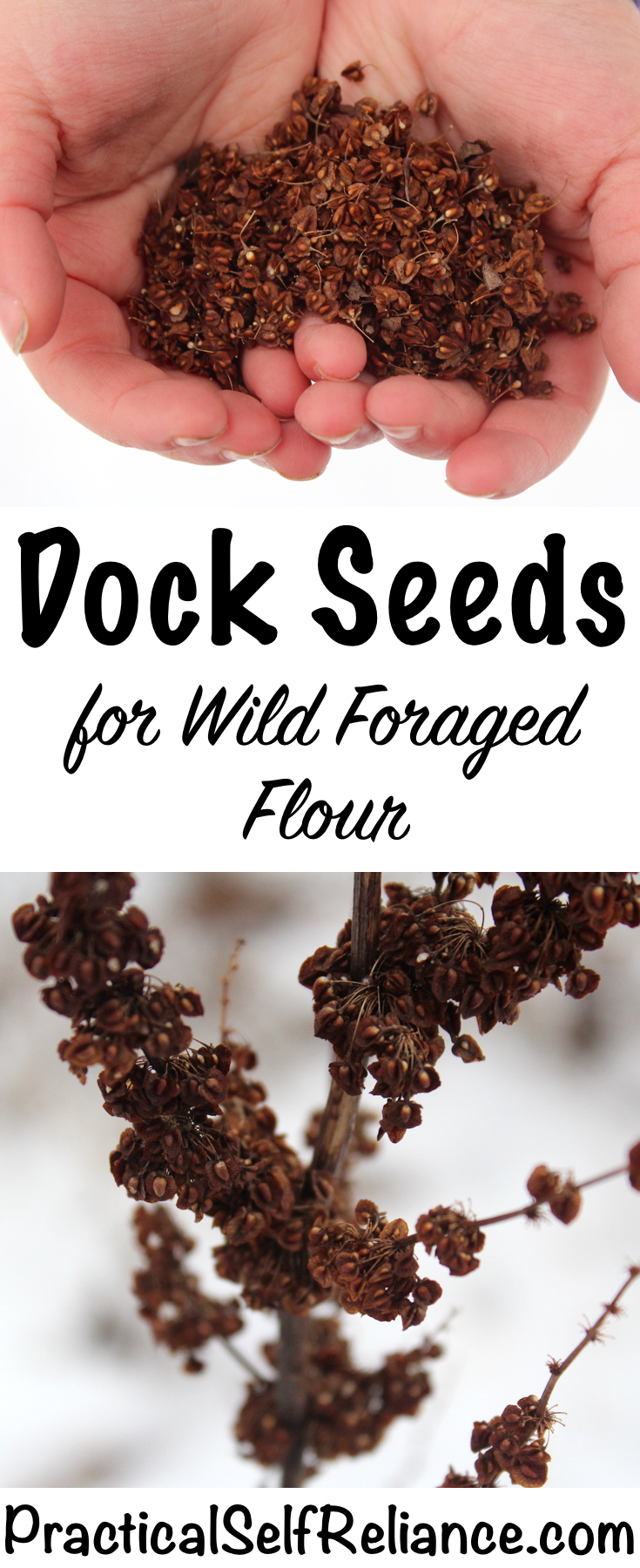 The following two tabs change content below.
I'm an off grid homesteader in rural Vermont and the author of Practical Self Reliance, a blog that helps people find practical ways to become more self reliant.
Latest posts by Ashley Adamant (see all)