Squirrel, like many other types of small game, makes good eating. That is provided you have a good squirrel recipe handy.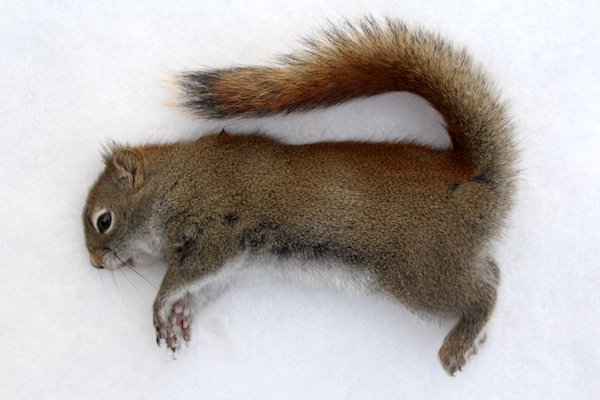 For the most part, I love watching squirrels forage on our land. They're out there trying to make a living just like anyone. This past year their population exploded, likely due to the untimely demise of our young hunting cat. They've destroyed crops, woken us from a sound sleep with their calls and most recently torn into the walls of the house.
Enough is enough, time to work on squirrel population control. We eat what we hunt, which means it's time to research squirrel recipes!
Squirrel are part of a robust small game hunting tradition in the US, and a great way to introduce kids to hunting. Even if you're not hunting, small squirrel traps can be remarkably effective for the squirrels in your attic. If you know the right technique, it takes less than a minute to gut a squirrel. After that, most squirrel recipes have you part up the squirrel into cuts, and here's how to do that.
For the most part, any recipe that calls for rabbit can be made with squirrel. I find that squirrel meat is much more flavorful, likely because they're getting more exercise than domestic rabbits.
Fried Squirrel Recipes
Frying squirrels helps retain moisture in the meat, and the frying oil adds richness to an otherwise lean meat. Fried squirrel is often served with biscuits and gravy.
Slow Cooker Squirrel Recipes
Low and slow they say with game meats, and squirrel is no exception.
Squirrel Stew Recipes
Stewing works well for squirrel meat, as it's flavorful but often a little tough. The small cuts make a full meal when mixed into a squirrel stew.
Squirrel Pasta Recipes
Pasta is a base that works with just about anything, even squirrel.
Braised Squirrel Recipes
Slow cooking squirrel helps tenderize the meat and is especially tasty with a flavorful braising liquid.
Even More Squirrel Recipes
Squirrel Cookbooks
Beyond what's listed here, there are plenty of wild game cookbooks that have fabulous squirrel recipes. A few decades ago squirrel meat was much more mainstream and squirrel recipes in a generalized cookbook were common. My 1975 edition of Joy of Cooking contains several squirrel recipes (along with plenty of possum recipes too).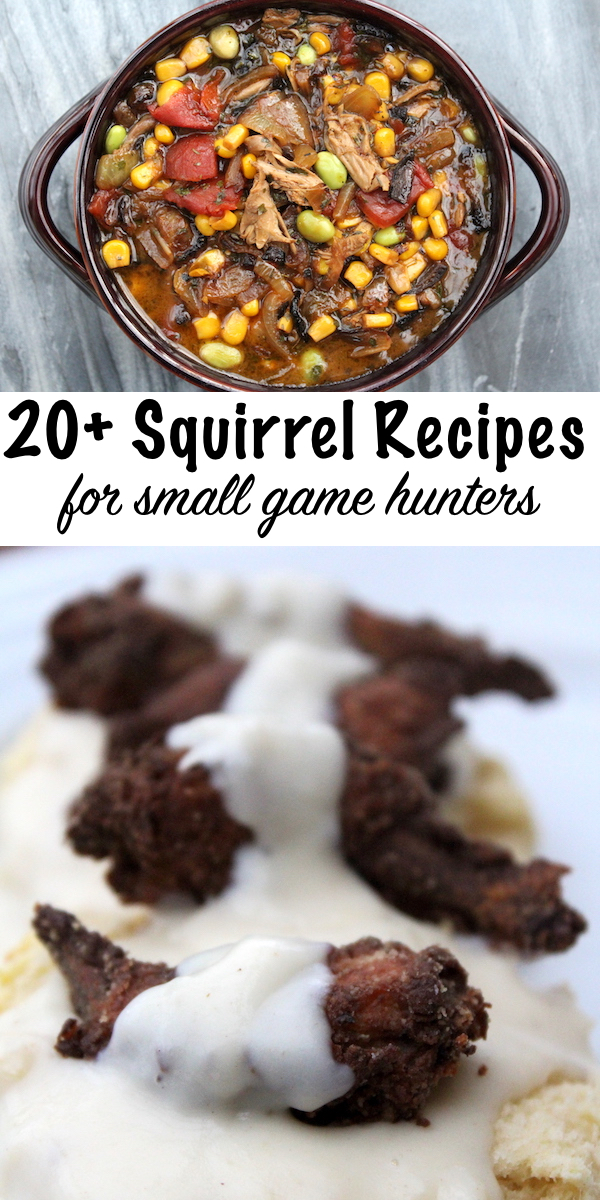 The following two tabs change content below.
I'm an off grid homesteader in rural Vermont and the author of Practical Self Reliance, a blog that helps people find practical ways to become more self reliant.
Latest posts by Ashley Adamant (see all)