It's hard to beat the freshness of home-pressed apple cider, but that freshness doesn't last long.  It'll begin to ferment on its own in as little as 24 hours unrefrigerated, or in about a week in the fridge.  Depending on where you live, you may not be able to get fresh cider without chemical preservatives, so canning your own is the best way to savor the taste of fall all winter long.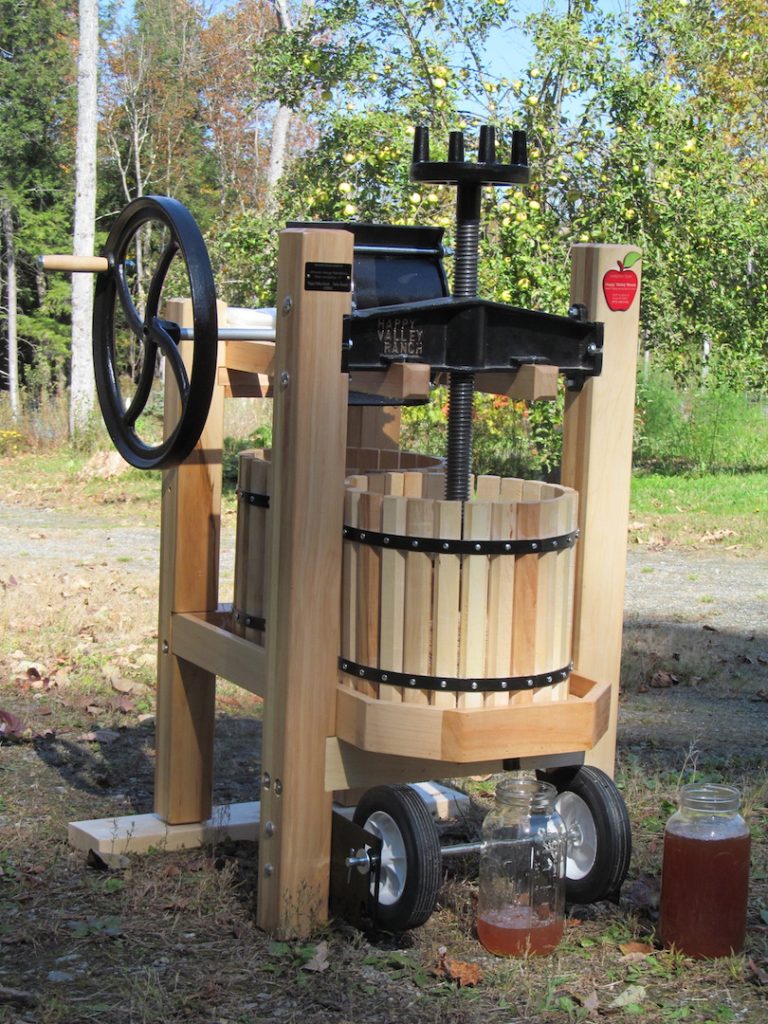 We can up home-pressed cider in quart and half gallon mason jars, and warm it on the wood stove with cinnamon, nutmeg, allspice and clove for a quick mulled cider mid-winter.  I'm also a huge fan of sparkling cider, and adding a bit of seltzer to home canned cider will give you something that tastes exactly like the Martinelli's sparkling apple cider I grew up drinking on special occasions as a kid.  I have so many good memories tied to sparkling apple cider that anytime I'm having a particularly tough day, I pour myself a cold glass of half home canned cider and half seltzer water and my cares just fade away.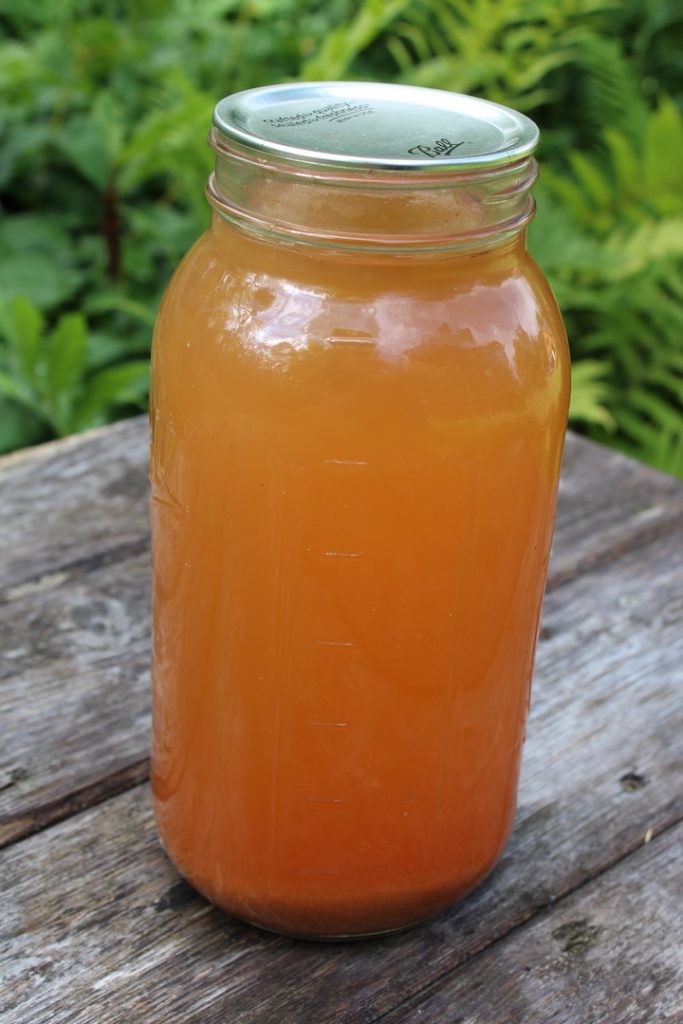 Technically, apple cider is unfiltered apple juice that's never been heated, so canning your own cider means that it's not cider anymore by a legal definition.  Give it a try, and there's no way you'll call this home canned cider plain old "juice."  Store bought apple juice is heavily filtered and has little character.  Home canned cider tastes like it just came off the tree, even a year after it was put up.
Apple cider is naturally high acid and doesn't need any added sugar or lemon juice to preserve by water bath canning.  Simply bring the cider to a boil and fill your cleaned jars.  Add on clean rings and brand new lids before canning.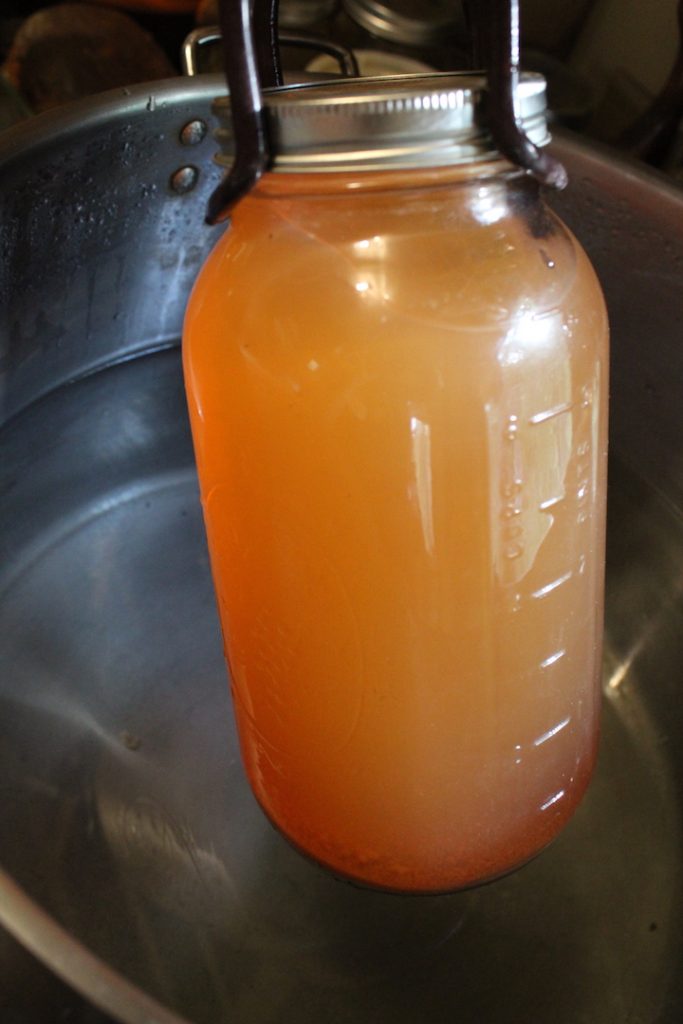 Fill those jars nearly to the top, leaving only 1/4 inch of headspace, and place them into a water bath canner, making sure that the jars are at least 1 inch below the water line.  This can be tricky if you're using half gallon jars, and you'll need a very deep pot to get those all the way covered.  Be sure to test your pot and make sure it's deep enough before you start canning in half gallon jars.
Process in a water bath canner for 5 minutes for pints and quarts, and 10 minutes for half gallon jars.  (Remember to adjust for altitude.)
Here's the process in a nutshell:
Method: Water Bath canner – Hot pack – Bring cider to a boil before filling jars.
Headspace: 1/4 inch
Process Time: 5 minutes for pints and quarts, 10 minutes for half gallons (adjust for altitude)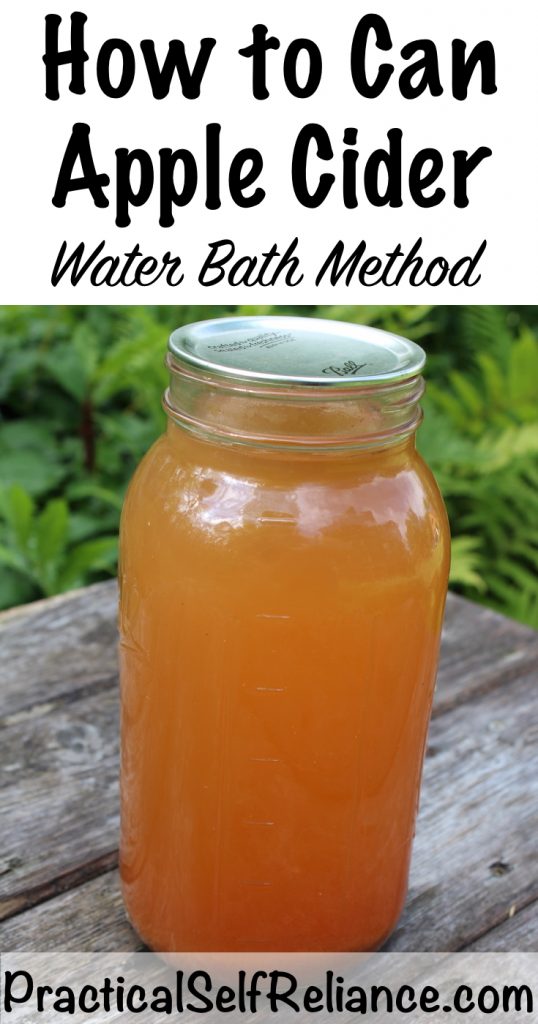 The following two tabs change content below.
I'm an off grid homesteader in rural Vermont and the author of Practical Self Reliance, a blog that helps people find practical ways to become more self reliant.
Latest posts by Ashley Adamant (see all)