Some days I just want a pickle.  That crisp crunch and refreshing zip of a perfectly canned representation of summer.  Sometimes, that craving is so strong I'm liable to consider purchasing pickles at the store if I haven't canned enough to get me through the whole winter.  That is, until you take a look at the supermarket shelf and realize they're going to charge you $8 for a jar of wilted, slimy excuses for pickles, loaded with preservatives that have no need or right to be included.  Every time I reach this point I vow that next summer there will be more pickles.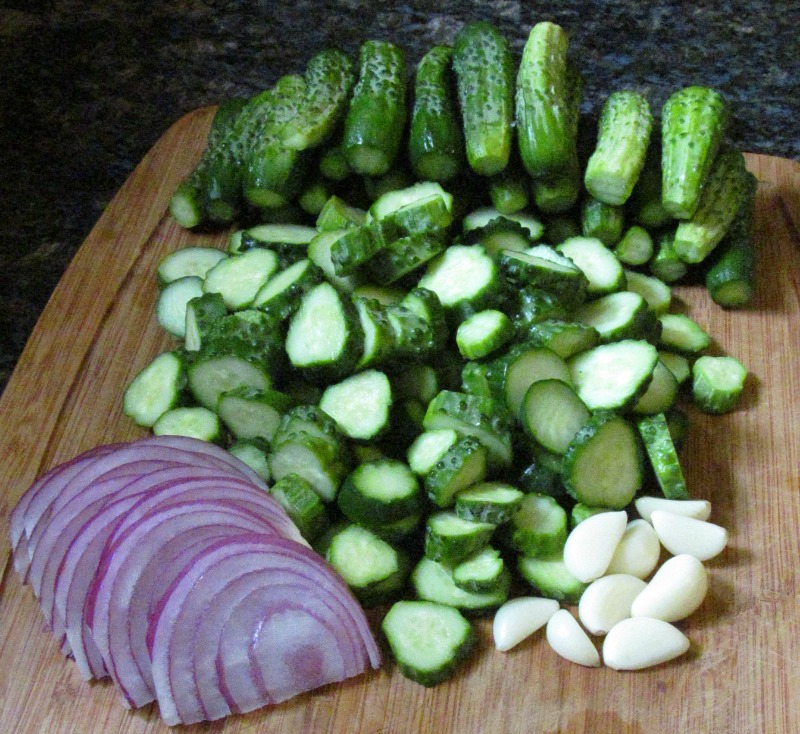 My secret to the perfect pickle is to select small cucumbers, about the size of your pinky finger.  Whether you're making slices of whole dills, the size of the cucumber is key.  Anything bigger is best suited to pickle relish or hog feed.  Always can in pints rather than quarts.  Quarts require longer processing times, and are liable to produce mushy pickles.
Pack your spices, cucumbers, onions and garlic tightly into jars, leaving 1 inch of headspace.  Cover with hot brine, and water bath can.  Wait at least 2 weeks for flavors to infuse, and ENJOY!
If you really want to save money on pickling, buy your canning supplies in bulk.  While rings and jars can be reused, lids should be new each time to ensure a good seal.  We buy our canning lids in bulk online and bring our canning unit costs down considerably.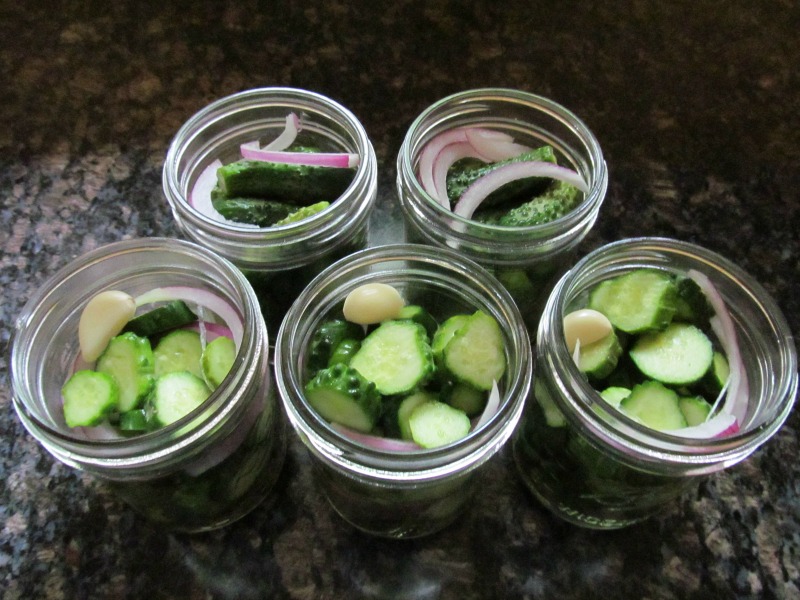 Dill Pickle Recipe for Home Canning
Yield: 5 Pints 
4-5 Pounds Cucumbers (Small ones only)
4 Cups Water
4 Cups Cider Vinegar (or white vinegar, 5% acidity)
1/2 Cup Pickling & Canning Salt
1 Onion, Thinly Sliced
10-15 Garlic Cloves
5 Dill Heads
5 tsp Mustard Seeds
5 tsp Dill Seeds
5 tsp Coriander Seeds
Start your water bath canner in a pot big enough to hold 5 pint mason jars.  The water (and the pot!) should be deep enough once the jars are added there is at least 1 inch of water above the top of the jars.  Bring the pot to a boil.
Prepare a brine by bringing 4 cups water, 4 cups vinegar and 1/2c salt to a boil.
While the brine and canner are coming up to a boil, gently wash cucumbers to remove any dirt, and nip off both ends.  Either leave the cucumbers whole, or slice into 1/2inch slices.
At the bottom of each wide mouth pint mason jar, add 1 teaspoon of mustard seeds, dill seeds, coriander seeds.
Pack tightly with pickles and a few slices of onion.  Top 2 with 2-3 garlic cloves.  Be sure to leave 1 inch of headspace.
Cover with brine to just submerge the vegetables, being sure to leave 1/2 inch of headspace.
Cap and band mason jars to just finger tight and place into boiling water in your water bath canner.  Process for 10 minutes for pints below 1000 feet of elevation.  (15 minutes for 1,000-6,000 feet)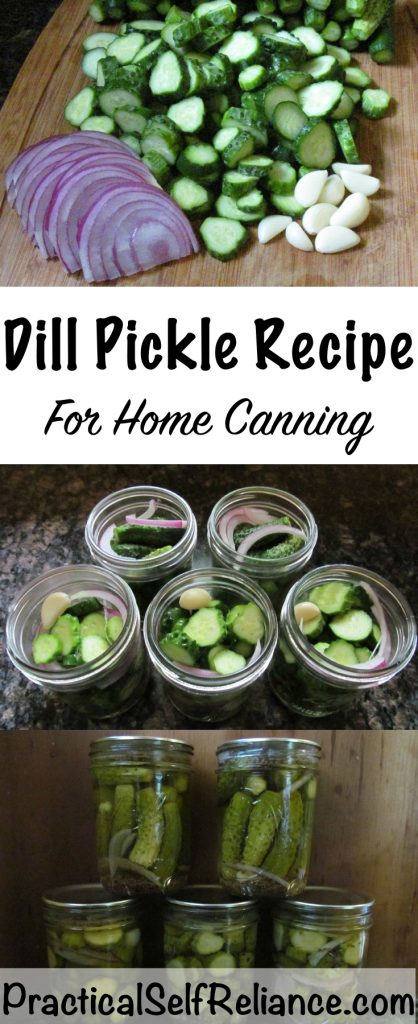 For more information on the specifics and safety of canning pickles and pickled vegetables,
check out the USDA Guide to Home Canning.
Looking for other dill pickle recipes? Try These:
Ball Fresh Preserving Sliced Dills
Ball Fresh Preserving Kosher Dills
Pick Your Own: Making Pickles
The Kitchn: Dill Pickles
Simply Canning: Crunch Dill Pickle Recipe
Food.com Blue Ribbon Dill Pickles
Have a favorite recipe?  Let me know in the comments below and I'll be happy to share your link.
Suggested Canning Supplies
(Visited 4,003 times, 37 visits today)
The following two tabs change content below.
I'm an off grid homesteader in rural Vermont and the author of Practical Self Reliance, a blog that helps people find practical ways to become more self reliant.
Latest posts by Ashley Adamant (see all)