While there are lots of reasons to raise your own meat beyond cutting costs, it's still nice to know if all that effort actually saved any money in the end.  We tracked our costs for a year raising our own pigs in Vermont and found that the costs vary based on the age of the pig and the season.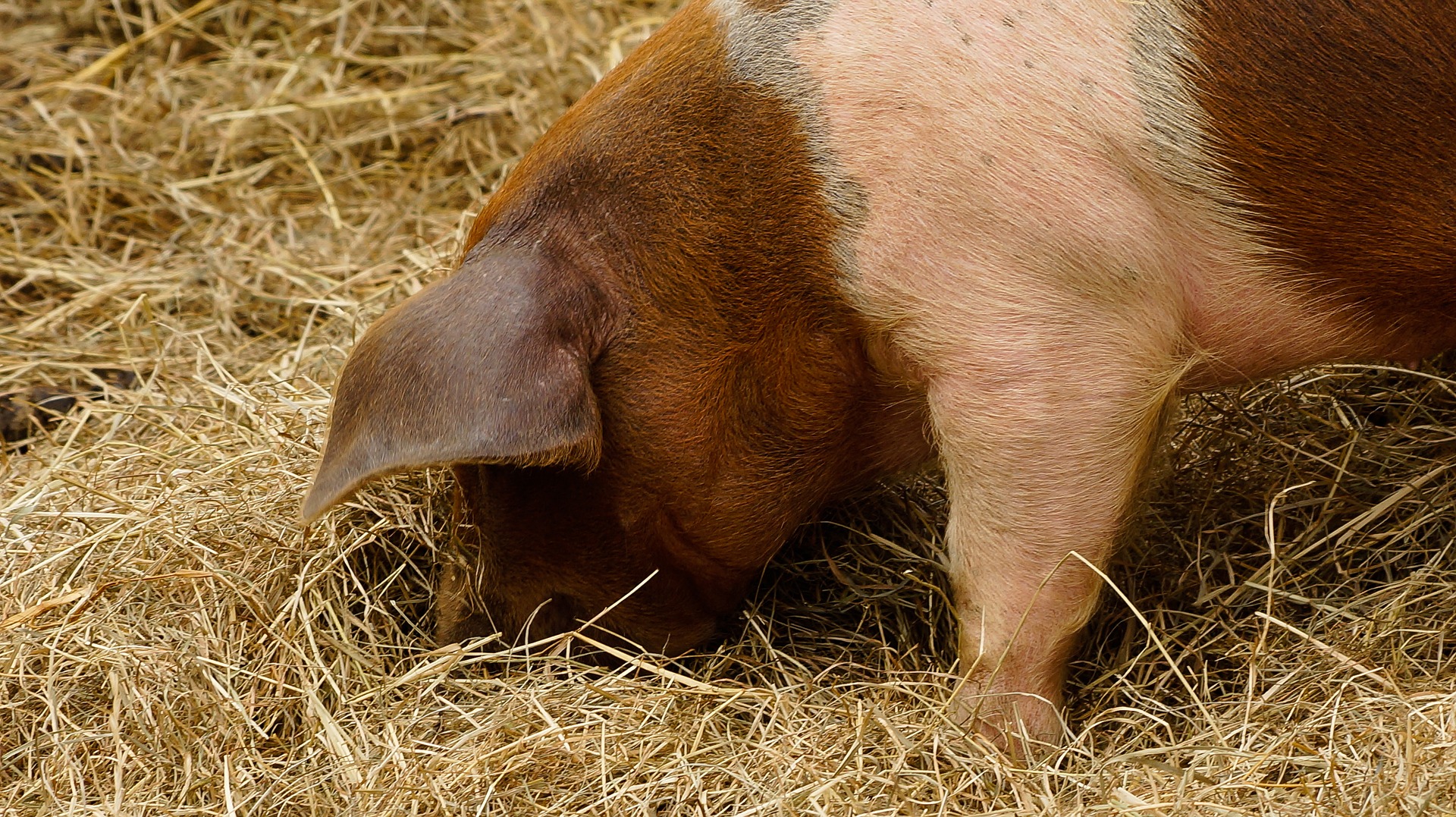 Buying Feeder Pigs
If you're planning to raise pigs for the summer months, the most cost-effective way is to buy feeder pigs in the spring.  The pigs are then raised through the summer months and harvested in the fall.  Raising your own sows to provide piglets can be expensive, as I'll discuss shortly.
Year after year there is a shortage of feeder piglets in our area, and we had a hard time finding spring piglets.  In July, after demand calmed down a bit, we were able to purchase feeder piglets.  Since there's always a shortage, we went all out and got 6.
Four were to be raised for that year's pork harvest, and two were to be overwintered as gilts and bred in the late winter for spring piglets the following year.  Surely we wouldn't have trouble selling any extras, which would hopefully cover the costs of overwintering the gilts (unbred sows).
In the meantime, our own family demographic changed, and by spring the following year we had a one-month-old daughter to wrangle.  With a new daughter in the picture, adding piglets this year just seems like too much to manage.
While we won't be raising any piglets, this gave us a unique opportunity.  Now we can compare the cost of pigs raised to 5 months old during the summer and fall months, with pigs kept to a full-year-old.
Raising pigs during the winter is less efficient due to extra feed required to keep the pigs warm, and a lack of garden waste to supplement their diet.  Pig feed conversion also drops off as the pigs get older and more mature.
Cost to Raise a Pig (Summer Months)
All 6 pigs were purchased at 2 months old for $100 each ($600 total).
During the summer and fall, our pigs ate an average of 5 pounds of commercial pig feed per pig per day (plus ample kitchen/garden slop).  Pig feed costs roughly 25 cents per pound.
We fed our first batch of summer pigs for 3 months and harvested them at 5 months old.  Total feed costs per pig amounted to roughly $115.
The pigs were processed at home, so there was no cost for slaughter or butchering, but slaughter generally costs about $60 plus another $100 for butchering.
Cost to Raise A Pig (Summer)
Purchase Price $100
Feed Costs $115
Slaughter $60
Butchering $100
Total Cost: $375
Finished hanging weight was approximately 150 pounds per pig, which means about $2.50 per pound hanging weight.
Local farms charge $4 per pound hanging weight, and then charge the buyer for slaughtering and butchering fees on top of that.  The same pig, purchased from a local farm would have cost around $600.
Assuming our labor is free, raising our own pigs saved us a total of $225 per pig.
Our overwintered ladies are another matter.
Cost to Raise a Pig (Winter Months)
The final hanging weight of our 11-month-old pigs was around 250 lbs each.  They each consumed an average of 10 pounds of feed per day all winter long. Pigs eat more in the winter to maintain body temperature, and they also eat more as they get larger.  All in all the feed conversion rate drops dramatically.
Up here in the north country, winter is long and cold, and that's 6 months of eating at around $2.50 of feed per pig per day.  That's another $450 per pig to keep them through the winter.
Costs to Raise a Pig (in winter)
Purchase Price $100
Summer Feed Costs $115
Winter Feed Costs $450
Slaughter $60
Butchering $100
Total: $825
Keeping the pigs over the winter raised the price per pound from $2.50 to $3.30 per pound.
Though the increased cost per pound may not seem like much, it's a lot when you factor in labor for an extra 6 months of pig raising through the winter.  Hauling 5 gallons of fresh water per pig each day, plus 20 pounds of feed per day really takes a toll on the body as you're trudging through knee and hip deep snow.
Labor to Raise a Pig
The pigs account for a minimum of half an hour of labor each day, plus about 5 hours each to process at home.
For our first 4 young summer processed pigs, that's only a total of 80 hours for 600-800lbs of meat.  For our overwintered ladies,  it's another 120 hours for 500-600lbs.  Those hours, given that the water was hand hauled, were much harder on the farmer than the summer hours.
Our pair of overwintered gilts should have been inseminated in February to farrow in June, with piglets ready for new homes by August.  By then they would have cost roughly $1400 each to raise.  Litters on average range from as few as 3 piglets to as many as a dozen.  Selling them for $100 each, we still would have taken a loss.
The only hope to recoup the costs would be harvesting the sow at some point later on in the future.  Having a second litter in a year will help some, but piglets are much harder to sell in the winter.  Piglet sales can help defer the cost of raising the mother, but they do not cover the costs altogether.
You do still get to harvest the sow eventually, which is where the actual payback in meat comes from.
Having done it once, I don't think we'll be in a hurry to overwinter lady pigs again.  It's extremely hard work in this climate, and given the payback is minimal we're happy to stick with purchasing piglets in the spring and harvesting them in the fall.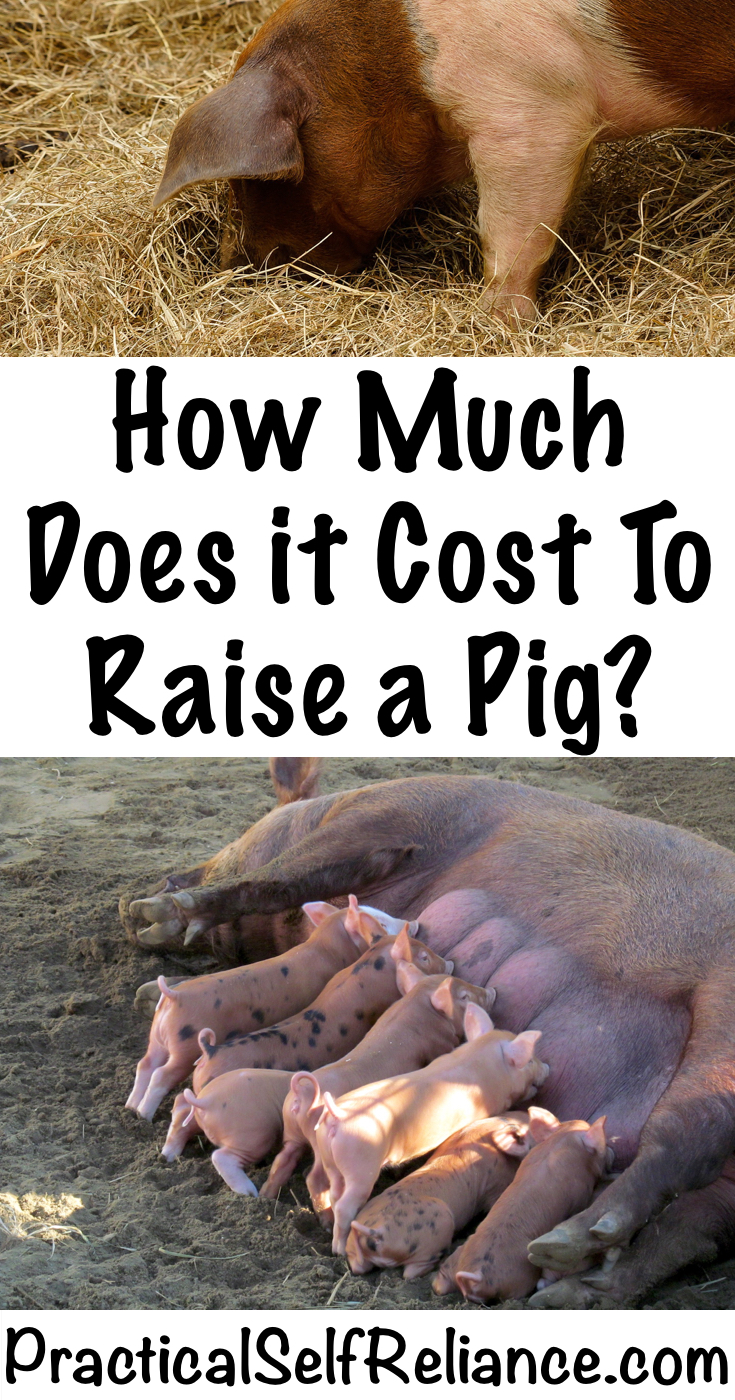 The following two tabs change content below.
I'm an off grid homesteader in rural Vermont and the author of Practical Self Reliance, a blog that helps people find practical ways to become more self reliant.
Latest posts by Ashley Adamant (see all)