When we think of medicinal herbs, most people's minds go right to small weeds and flowers growing at the edge of your lawn or on a roadside. It's not common that we think of trees as a source of medicine, but historically, much of the country was forested and the people had to find medicinal uses for the forest trees to stay healthy.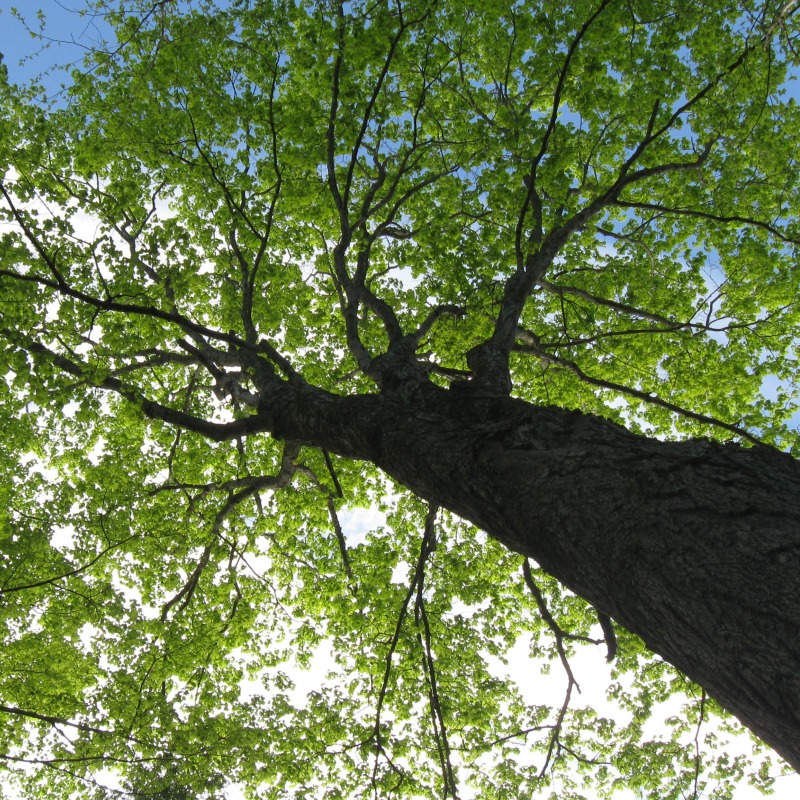 Using Trees as Medicine
Using trees as medicine breaks allows for some rather interesting preparations, as just about any part of the tree can be medicinal.  How do you work with medicinal wood?  It's not edible, but still, you have to find a way to extract its potent medicine.  In those cases, the wood is boiled for extended periods or added to hot baths for topical use.
For the most part, medicinal trees are used in the same way as other herbal preparations.  They can be infused into teas, tinctures, oils and made into salves and poultices.
Alder
Alder trees are small trees in the birch family, and most species thrive in wet zones near rivers.  They produce small catkins that are edible as a protein-rich survival food, though they are bitter.  Alder's are tapped for syrup in the pacific northwest, in the same way maple trees are tapped in the Northeast.  The wood is used to smoke salmon for preservation.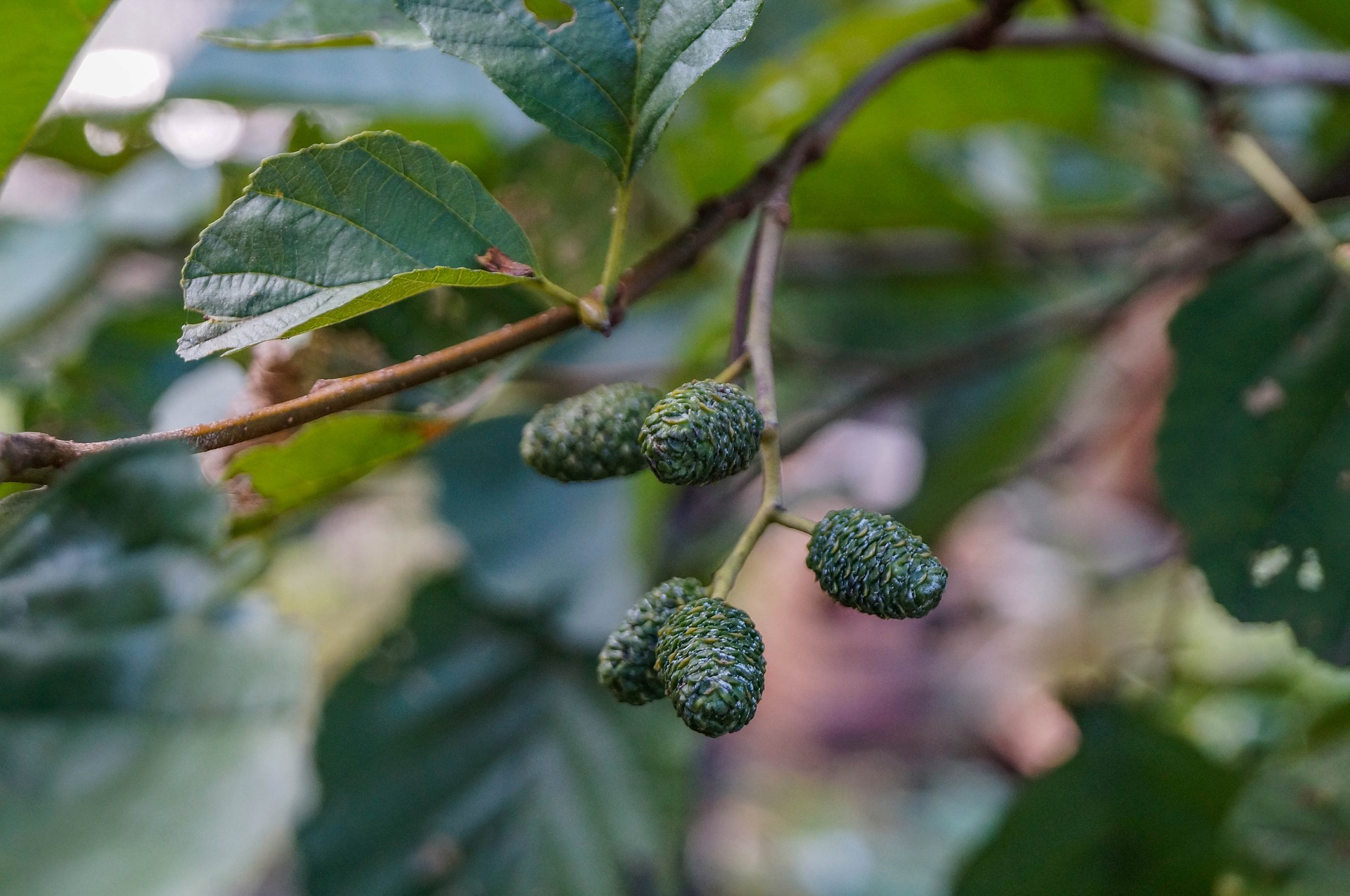 Alder bark contains salicin, the same anti-inflammatory and fever-reducing compound in willow bark.
A tea made from the leaves and bark is used to treat fever.  The same tea is used externally to help slowly heal deep wounds.  Its astringent properties help to draw the wound together.  The astringent and anti-inflammatory properties of alder tea make it useful for treating hemorrhoids, and it's also helpful for itch relief.
Some native American tribes use an infusion of the bark to treat other types of itchy skin irritation, such as poison oak and insect bites.
A poultice of the leaves is applied to the breasts is used to suppress lactation, which can be helpful to prevent mastitis.  As a mother of two, I know just how unbearably painful mastitis can be, and I wish I'd known about alder then.
Ash
Ash trees are known for their wood, and it's commonly used for making tool handles and baseball bats.  The seeds are edible, and often produced in abundance.
Those same edible seeds were used by native Americans as an "aphrodisiac, a diuretic, an appetite stimulant, a styptic, an emetic, and as a cure for fevers." (Source)  A tea made from the bark was used to treat irritation and itchy conditions, and juice from the leaves is used to treat mosquito bites.
Beech
Beech trees grow in abundance on our land, and we forage edible and nutritious beechnuts each fall.   The leaves of beech trees are used Beech trees are antibacterial, and they were traditionally used by Native Americans for treating tuberculosis.  Those same antibacterial leaves are also used as a poultice for burns.
Beech leaves have been used by women in the past to "bring the menses" and they have abortifacient properties, thus beech should not be used by pregnant women.
If you're feeling adventurous with your homemade tree medicine, try this recipe for aged beech leaf tea.
Birch
Birch is one of the easiest trees to identify, and the papery bark gives it away in any season.  Birch bark is antibacterial, and it was used to create storage containers that helped keep food from spoiling.  The inner bark of the birch tree can also be made into a nutritious flour.
We tap birch trees in the late spring after the maple sap stops running.  Birch sap has medicinal properties, and it's still used medicinally in Eastern Europe.
The book Backyard Medicine discusses the benefits of birch sap, noting that "Birch sap, birch water, or blood, had a folk reputation for breaking kidney or bladder stone and treating skin conditions and rheumatic diseases. It can be drunk in spring as a refreshing and cleansing tonic, clearing the sluggishness of winter from the system. The fermented sap also makes birch wine and country beers and spirits."
Its also been used to treat gout, kidney stones and scurvy, and is also promoted as a nutritional supplement for newborns and young children.
Modern medicine has found that a component of birch sap, called betulinic acid, has anti-tumor properties and it's being researched for its ability to fight cancer.  It's also showing promise in the treatment of HIV. (Source)
Cedar
Cedar trees are known for their ability to grow in moist soils, and to resist rot.  Those same compounds that help them resist rot also contribute to their medicinal properties.
In traditional Native American medicine, it's an important ceremonial plant that's burned as an incense to clear the mind.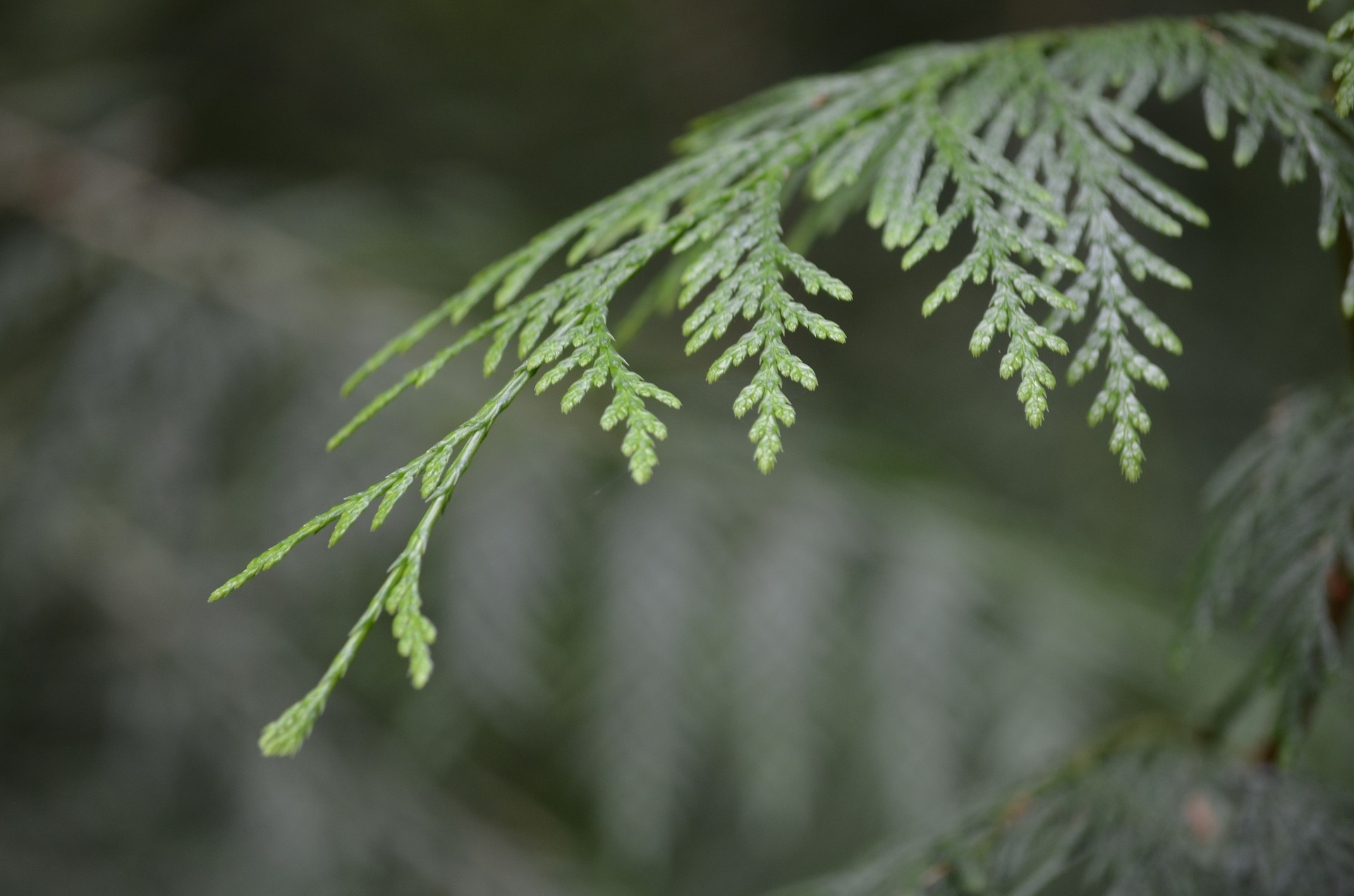 A tea of the twigs and branches is said to cure just about everything from scurvy to arthritis and fevers.  Speaking from personal experience, I've never vomited so hard as after my first sip of cedar tea.  It tastes nothing like cedar smells, and thinking back I feel an intense urge to wipe out the inside of my mouth.
I must have gargled nearly a gallon of water, and then drunk close to a gallon more trying to wash that scourge out of my mouth.  I honestly believe if I was dying of scurvy that I still might have trouble getting it down.
Still, cedar has its uses.  I make an infused oil out of cedar leaves and add a few drops to our summer mosquito repellant.
Elm
Elm trees have a distinctive fissured bark and can be easily identified by their asymmetrical leaves.  These days, it's often easy to identify them as the dead or dying trees in the canopy as they succumb to Dutch elm disease.
The inner bark of the slippery elm tree (Ulmus rubra) is soothing and contains mucilage that can help mucous membrane issues.  It's most commonly used to soothe the digestive tract, and it's still sold as a herbal supplement to treat sensitive stomachs.
I've taken slippery elm bark lozenges for sore throats with great success.
Powdered slippery elm bark is used to soothe wounds, and it's also thought that taking a pudding thickened with the powdered bark can help speed bone healing.
Hawthorn
Hawthorn is a small, scrubby tree that you can often find growing at the woods edge.  We were pleased to find one growing at the edge of our woods, and we only noticed it when it burst into bloom one year.  The flowers have a truly intoxicating scent that's a bit like something you'd imagine growing in the tropics.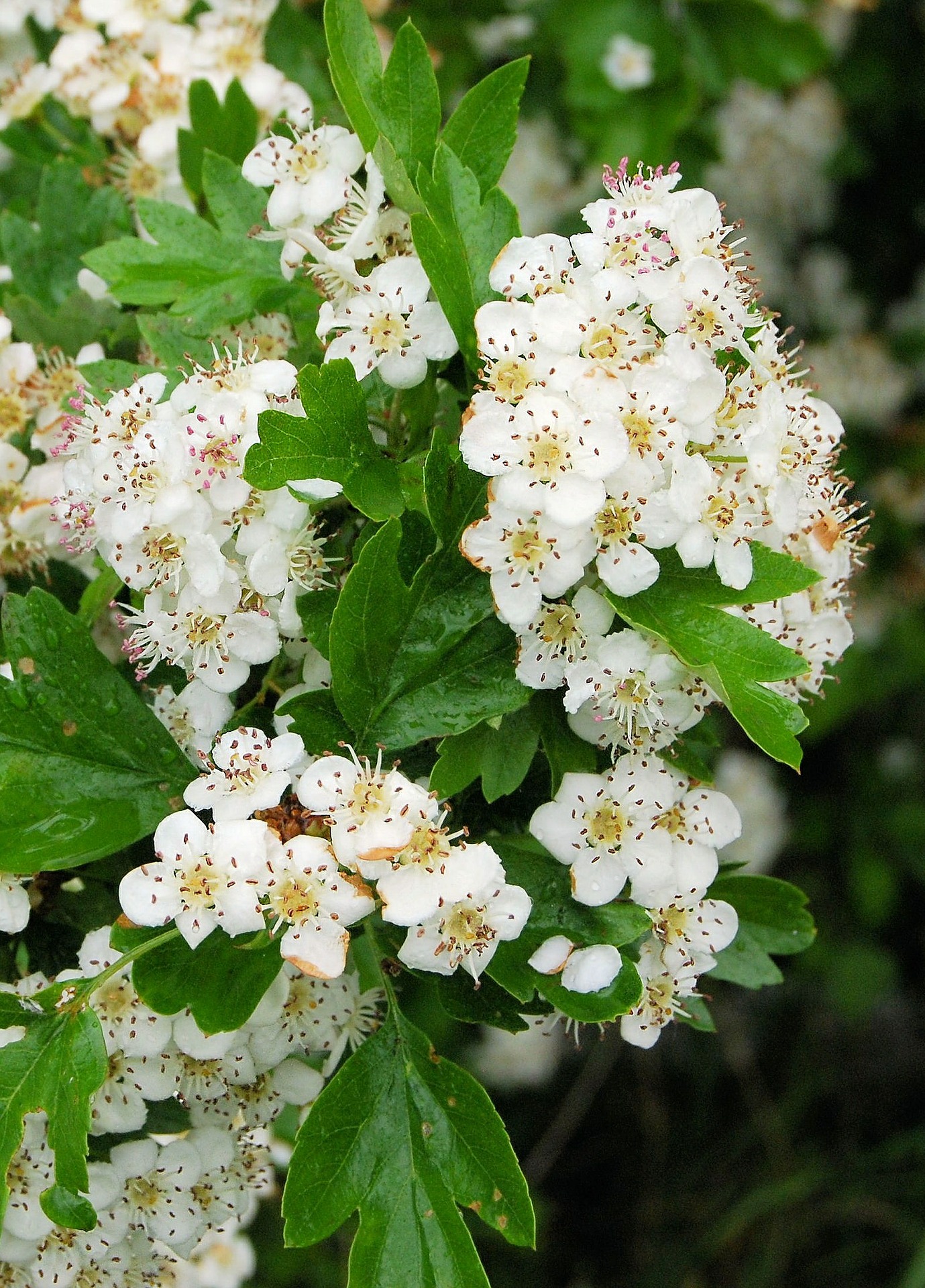 The berries and flowers have cardiac benefits, and it's been used to strengthen the heart and lower blood pressure.  It's often taken with the flowers from the
linden tree
, and made into a hawthorn and
linden tea
.  Here's one commercial preparation made by
traditional medicinals
.
Hazelnut Tree
Hazelnuts grow readily in the wild, and they're cultivated all over the world for their edible nuts.  We grow our own here on the homestead, but until recently I didn't know that they have medicinal properties.  The nuts themselves are full of healthy fats and science is showing that they're useful in maintaining healthy heart function.
Beyond that, they were also used medicinally by native Americans.  The bark was made into a poultice to help close and heal wounds.  The casing on the outside of the nuts was used to expel worms and parasites. (
Source
)
Linden (Basswood)
Linden trees are one of my very favorites.  They produce an abundance of fragrant blooms to feed the bees, and every part of them is edible in some way.  They grow huge in moist soils, alongside maples and hemlock.  The leaves are huge, bigger than your palm, which makes them easy to identify.
Linden tea made from both the flowers is used as a treatment for anxiety, insomnia and ADHD.  Herbalists love it for children because it's so gentle.  We recently made a medicinal "sleepy time honey wine" using linden flowers in small batch mead.
Maple
Maple syrup is downright delicious, but the sap itself can be drunk right from the tree.  Not only is maple sap refreshing and deliciously sweet, it's also medicinal.  Maple sap is drunk traditionally in Asia to strengthen bones and it has just the right mix of minerals to do the job.  It has also been shown to lower blood pressure, prevent hangovers, prevent ulcer formation and support a healthy immune response. (Source)
Oak
Beyond eating fat and protein-rich acorns, the oak tree has medicinal properties.  The tannins in oak bark and leaves can help disinfect wounds, and the tannins supposedly work to strengthen blood vessels.  It's commonly used as a gargle for bleeding gums and a wash for hemorrhoids.  It's also been used against worms and parasites.  Oak tree medicine is prepared by making a decoction from the bark, using about 1 ounce of bark boiled in 1 cup of water.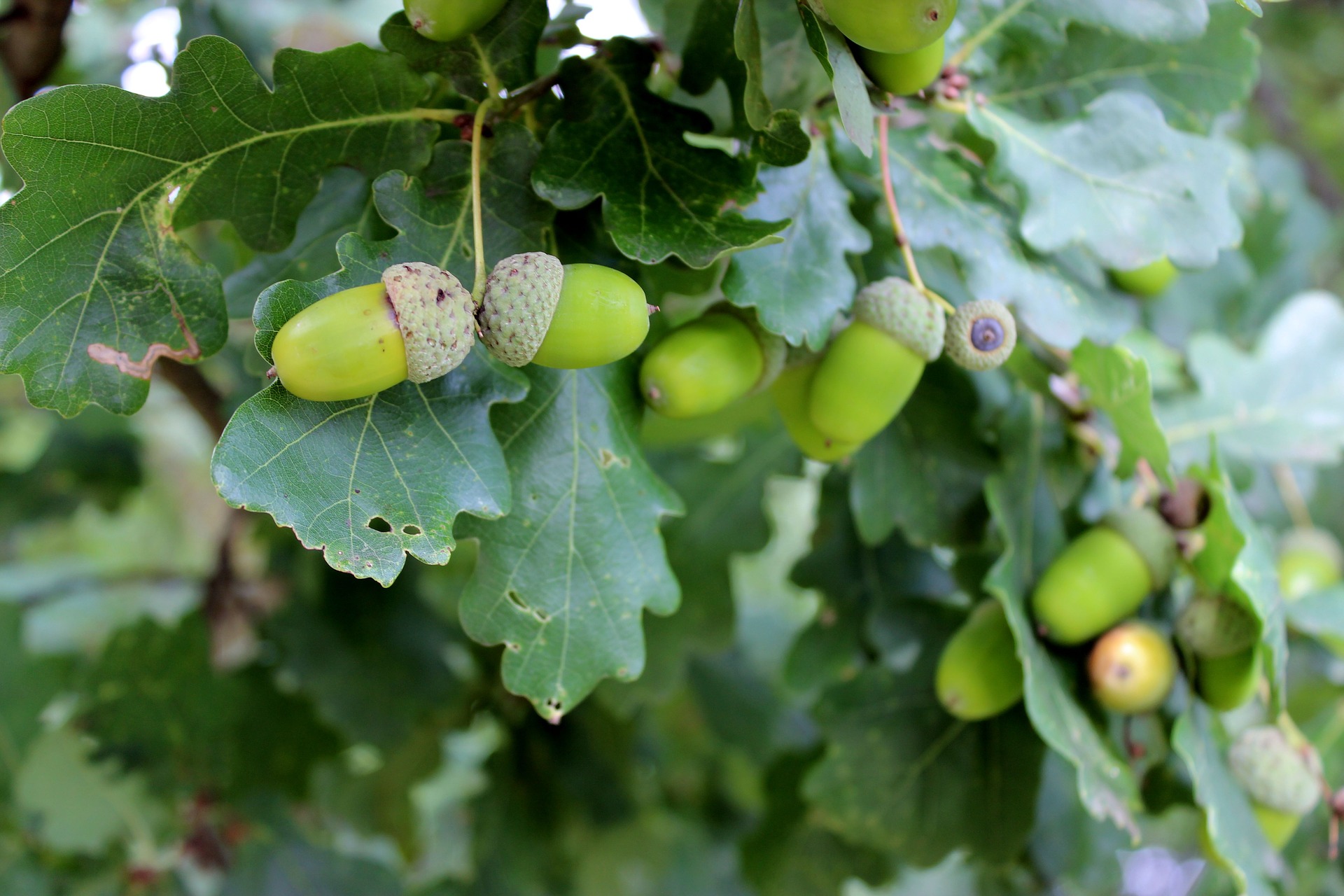 Pine
I remember reading about the donner party, suffering from scurvy trapped in a pine forest.  I always wondered why they didn't make pine needle tea for the extra vitamin C.  I suppose they had other worries, and scurvy was only secondary.
Pine needles can be simmered into a tea that's rich in vitamin C, and also happens to be pretty tasty.  Much better in my opinion than cedar tea, which is altogether unpalatable.  Pine needles added to a bath improve circulation and can ease sore muscles.
Pine pitch is made into a traditional
herbal drawing salve
that helps to pull out splinters and toxins from bug and snake bites.
Poplar
Though they're not valued for their lumber, poplar trees have medicinal properties.  They produce a resin that's used in treating a number of conditions from toothaches to swellings, wounds and sprains.  The buds of the poplar tree can be made into a traditional remedy known as balm of gilead which is used as a topical anti-inflammatory and antibacterial salve, and it's also used to help break up coughs.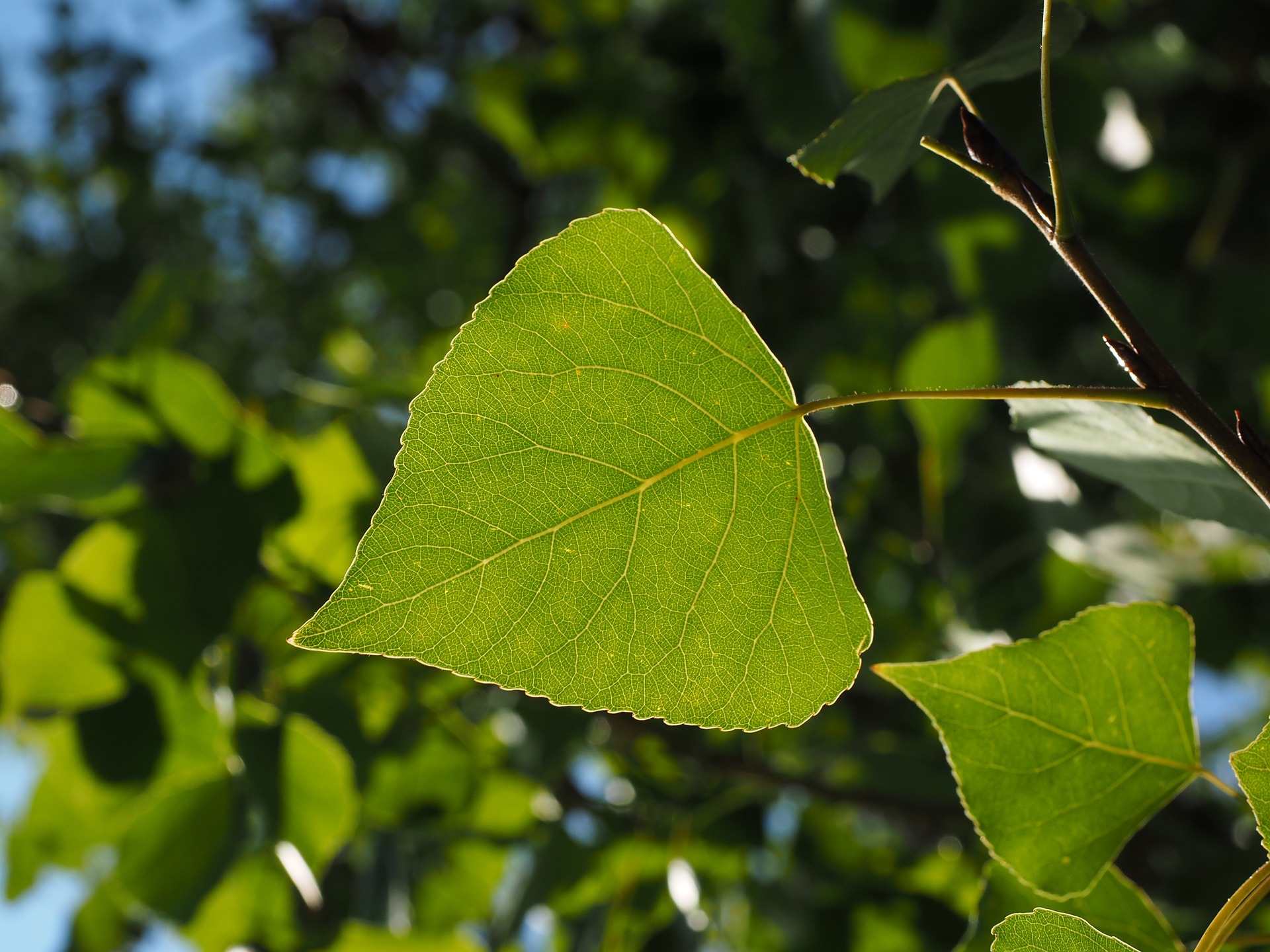 Walnut
Black walnut trees grow wild in many parts of the country, and they produce a tasty edible nut.  It can be a bit bitter and astringent, but if they're promptly removed from the outer husk the flavor is greatly improved.  Black walnut husks are used as a traditional dye for hair and as an all-natural ink.
Medically, walnuts are a well known purgative which helps to cleanse the body of parasites.  Friends of mine have used black walnut tincture to treat worms in their dogs.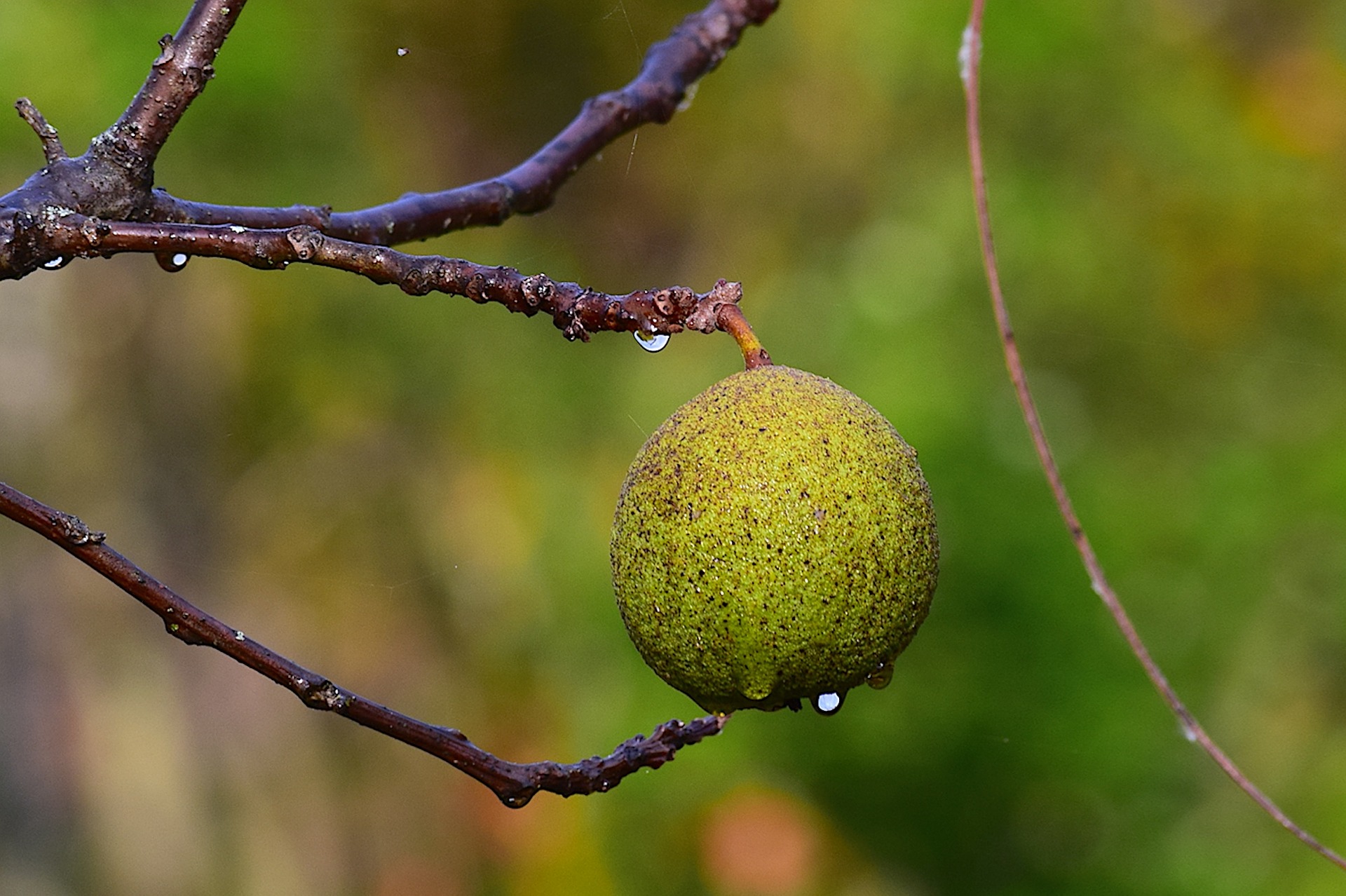 Willow
Willow bark might be the best known of tree-based medicines.  A natural precursor to aspirin, willow bark was harvested by native Americans to treat pain and fevers.  Willow bark is also used externally to treat wounds.  The bark is harvested in the early spring and then dried and pounded into a powder for use all year.
Other Medicinal Trees
There are quite a few others, and I'll add to this list over time as I learn about new medicinal trees.  There are also trees that have medicinal fruit, like apples.  Apple cider vinegar is used medicinally and the fruits are a great treatment for constipation.
So what have I missed?  How are you using trees medicinally?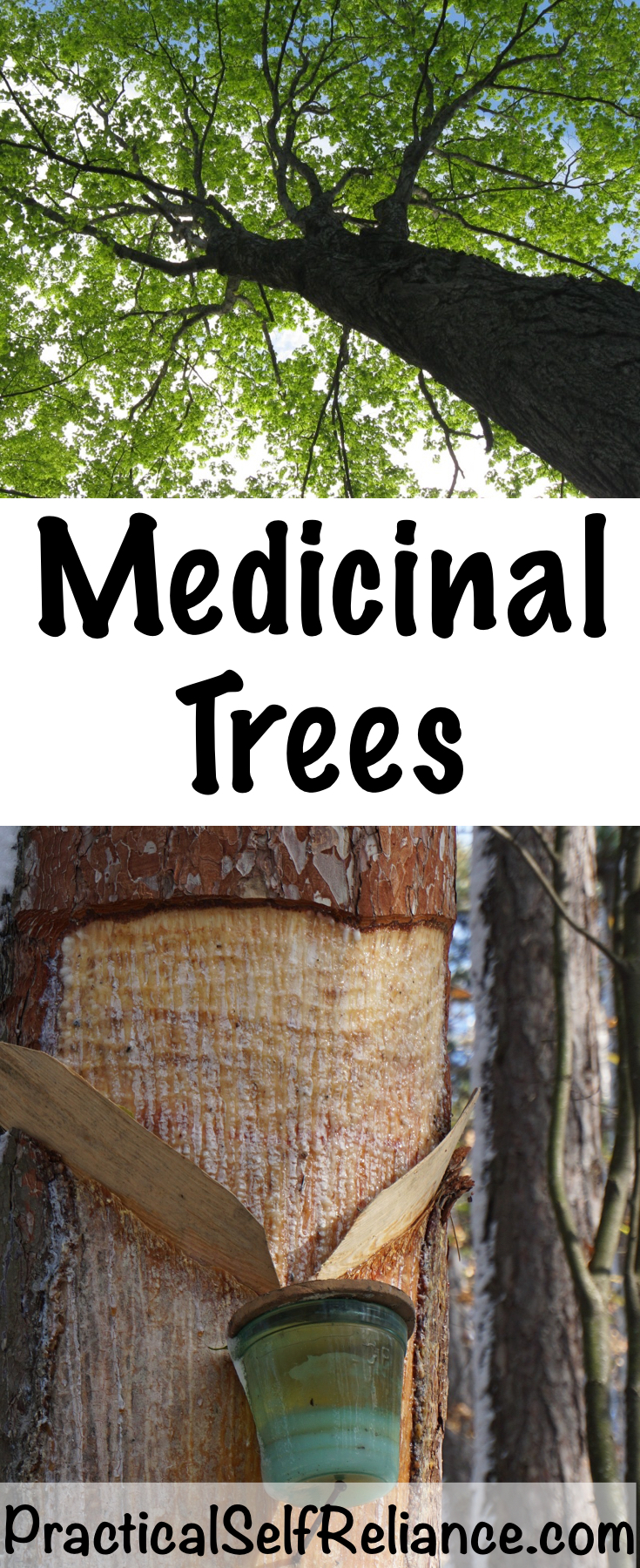 The following two tabs change content below.
I'm an off grid homesteader in rural Vermont and the author of Practical Self Reliance, a blog that helps people find practical ways to become more self reliant.
Latest posts by Ashley Adamant (see all)