Canning Bone Broth at home is so simple that once you learn how you'll never buy it again.  Bone broth was a staple of our ancestors and the perfect way to extract every last bit of nutrition out of the animal.
While most people assume that bone broth is rich in minerals, that's actually not the case.  The minerals in animal bones are bound tightly and don't break down easily even with a long slow simmer.  Some people add vinegar to help acidify the liquid in the hopes that they'll be able to extract more minerals, but a tablespoon of apple cider vinegar in a 5-gallon batch doesn't do much.
Though it lacks in minerals, believe it or not, bone broth is full of protein.  That protein boost is one of the reasons health food advocates are suggesting sipping a cup of warm bone broth in place of your morning coffee.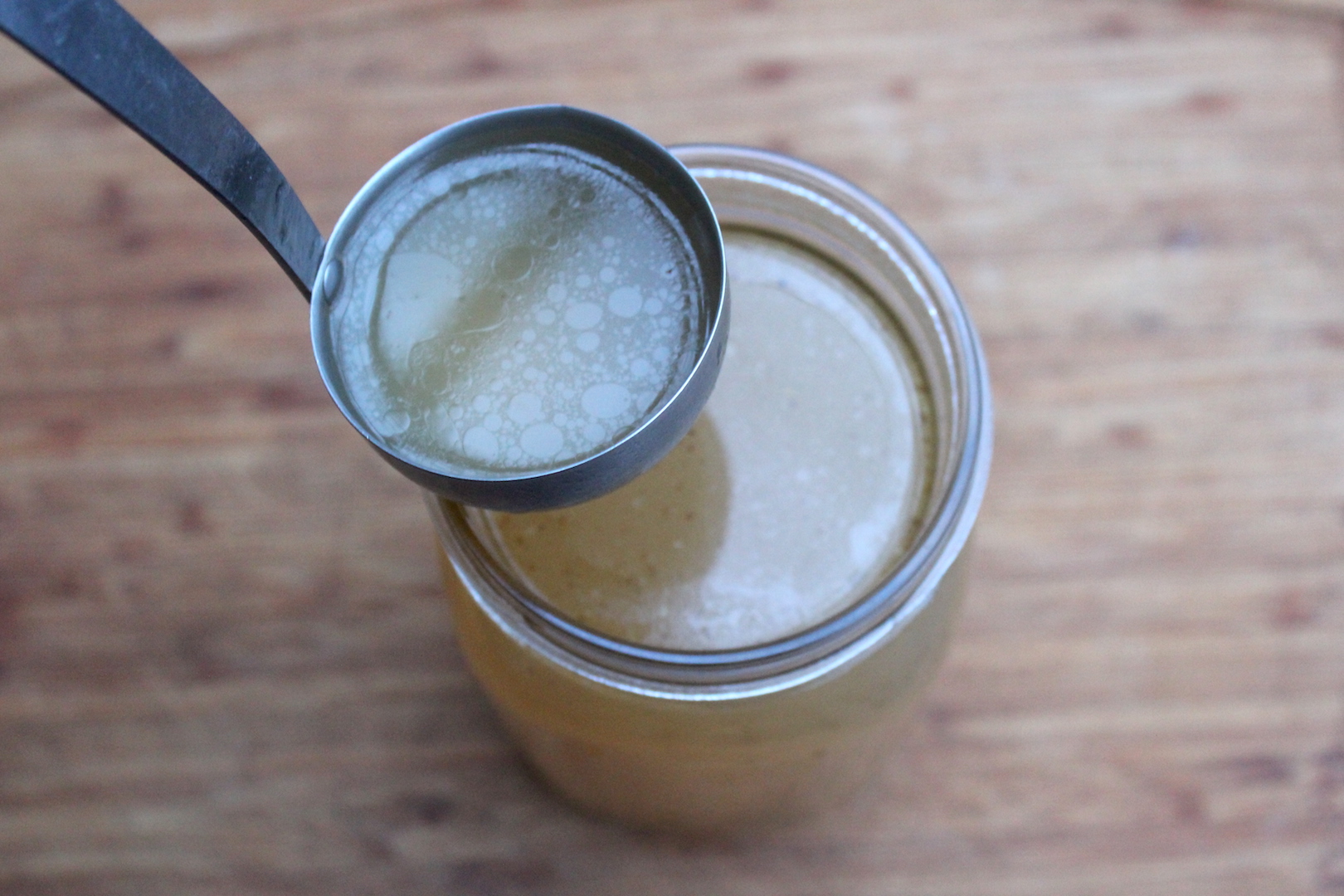 …