You don't often think of grandma's hosta patch as the best place to harvest lunch, but perhaps it's time to open your eyes to all the wonderful edibles lurking in your very own yard.  Foraging doesn't have to mean traveling to a wilderness area.  There are dozens of edibles lurking in the average suburban yard.  Some of them are wild, like dandelions, and other are cultivated plants that happen to be tasty edibles.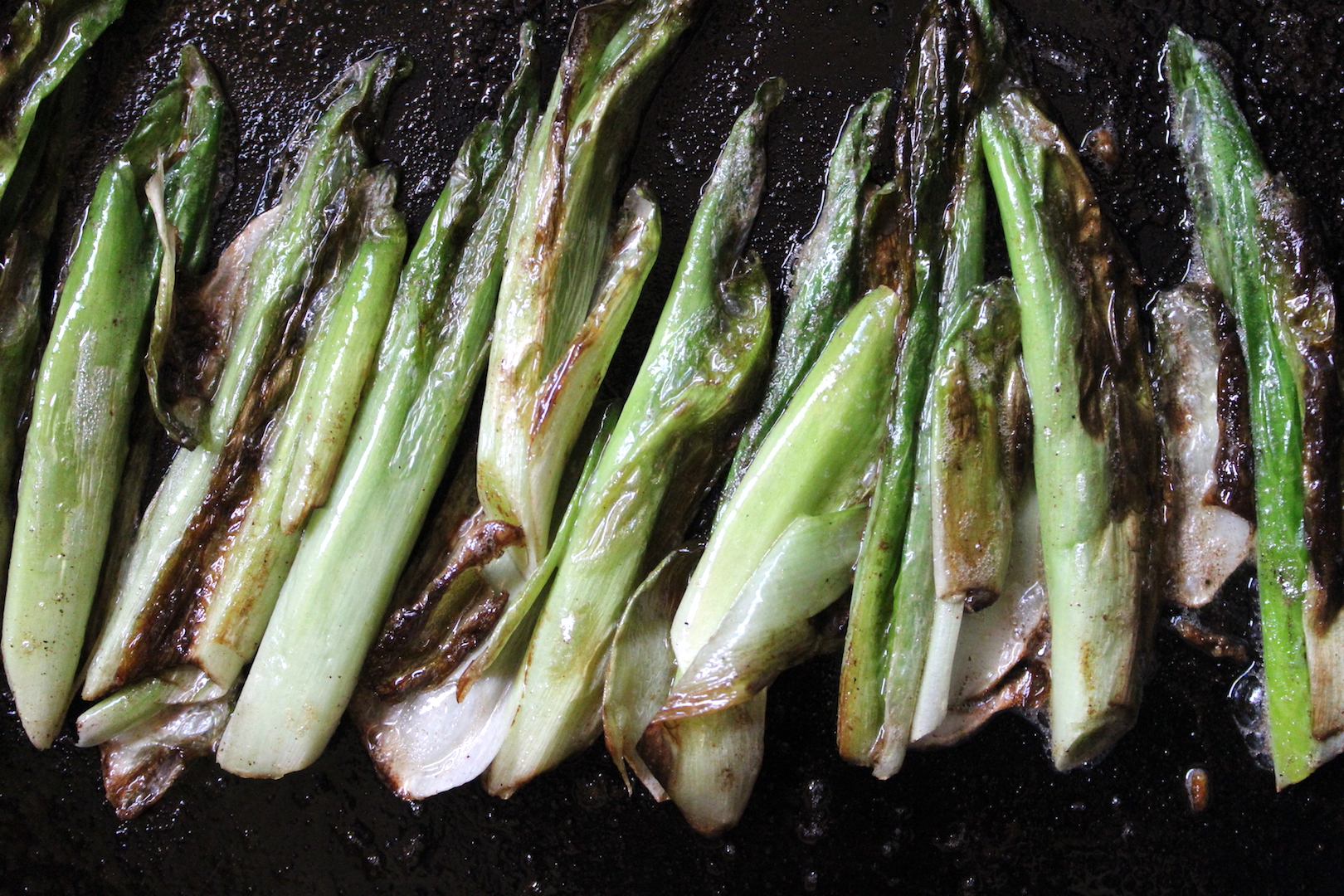 Just like any plant, the taste will vary a bit from variety to variety.  The hostas in my yard taste a bit like a cross between a scallion and asparagus.  There's a slight hint of onion, but the overwhelming flavor is the green goodness of asparagus.
They have a pleasant crunch, a bit like the juicy green mouthfeel of iceberg lettuce, but with a lot more flavor.  The best time to harvest hostas is when they're young shoots just emerging from the earth in spring.  I've heard the flowers are also delicious later on in the summer, and you can eat those without cutting into your actual plant, which may be a better choice if you're actually harvesting grandma's patch.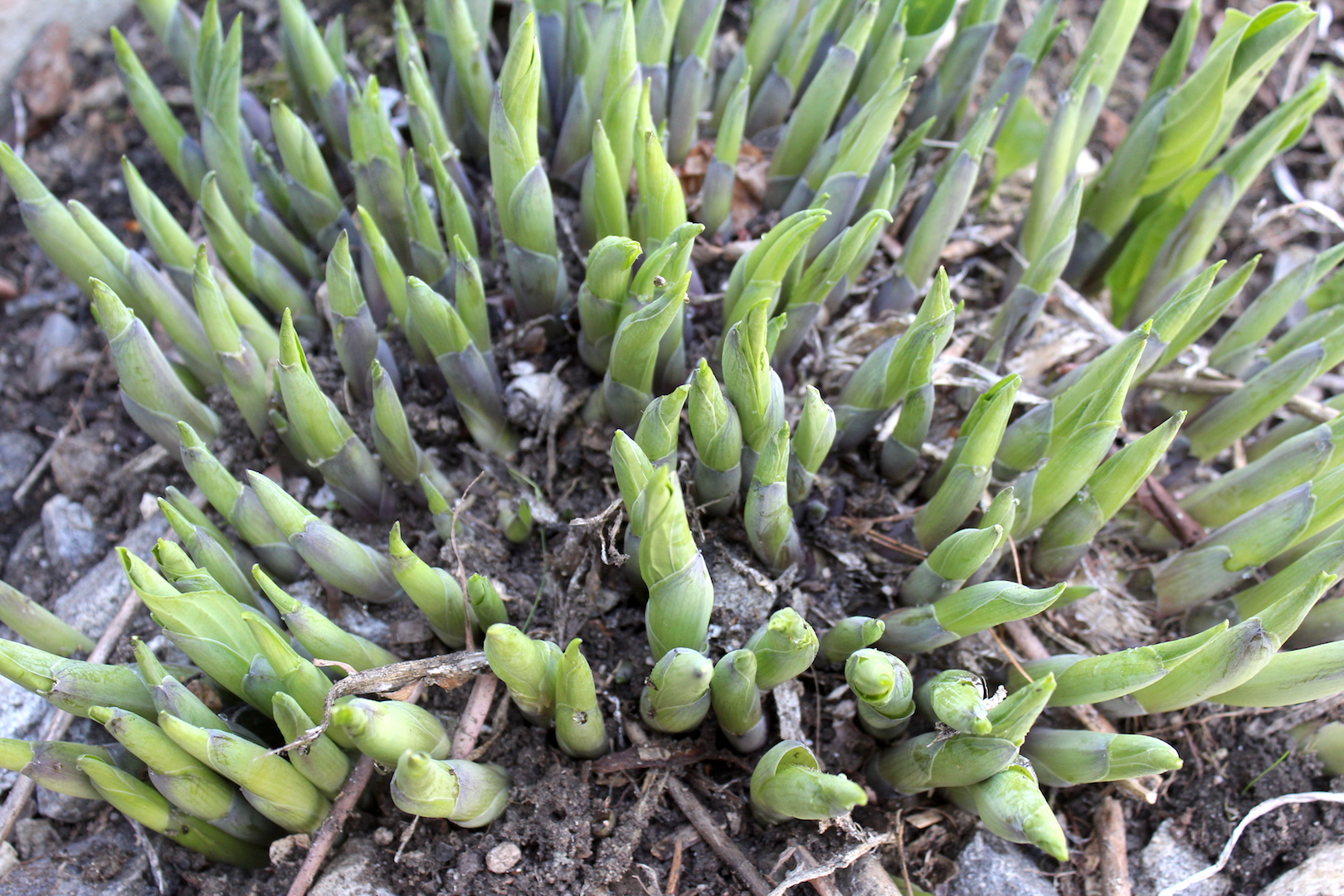 Use a sharp knife to slice hosta shoots off at ground level.  The size of the shoots will vary from plant to plant.  Mine made it to about 6 inches high before they started unfurling their leaves.  Giant hosta varieties will be a bit taller and have a lot more girth.  Mini hosta varieties may be much smaller.  Regardless of the variety, choose shoots that are tightly coiled and haven't opened their leaves.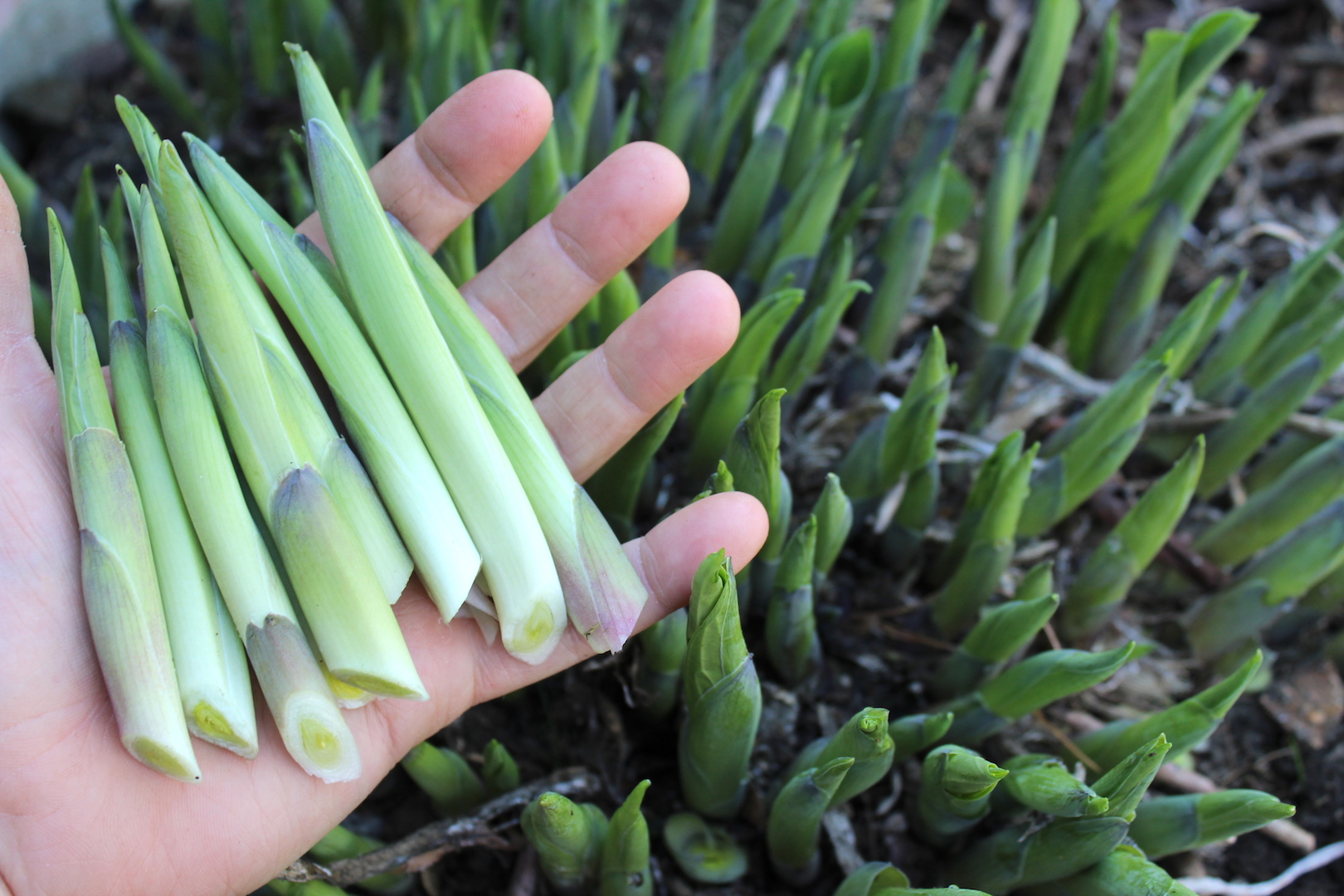 The inside of a hosta shoot looks a lot like a leek, and mine had a bit of leek or scallion flavor.  Give them a quick bite raw, and that'll give you an idea of how your hosta variety will taste cooked.  Since mine tasted like asparagus and scallions, I decided to give them a quick pan fry in a little butter.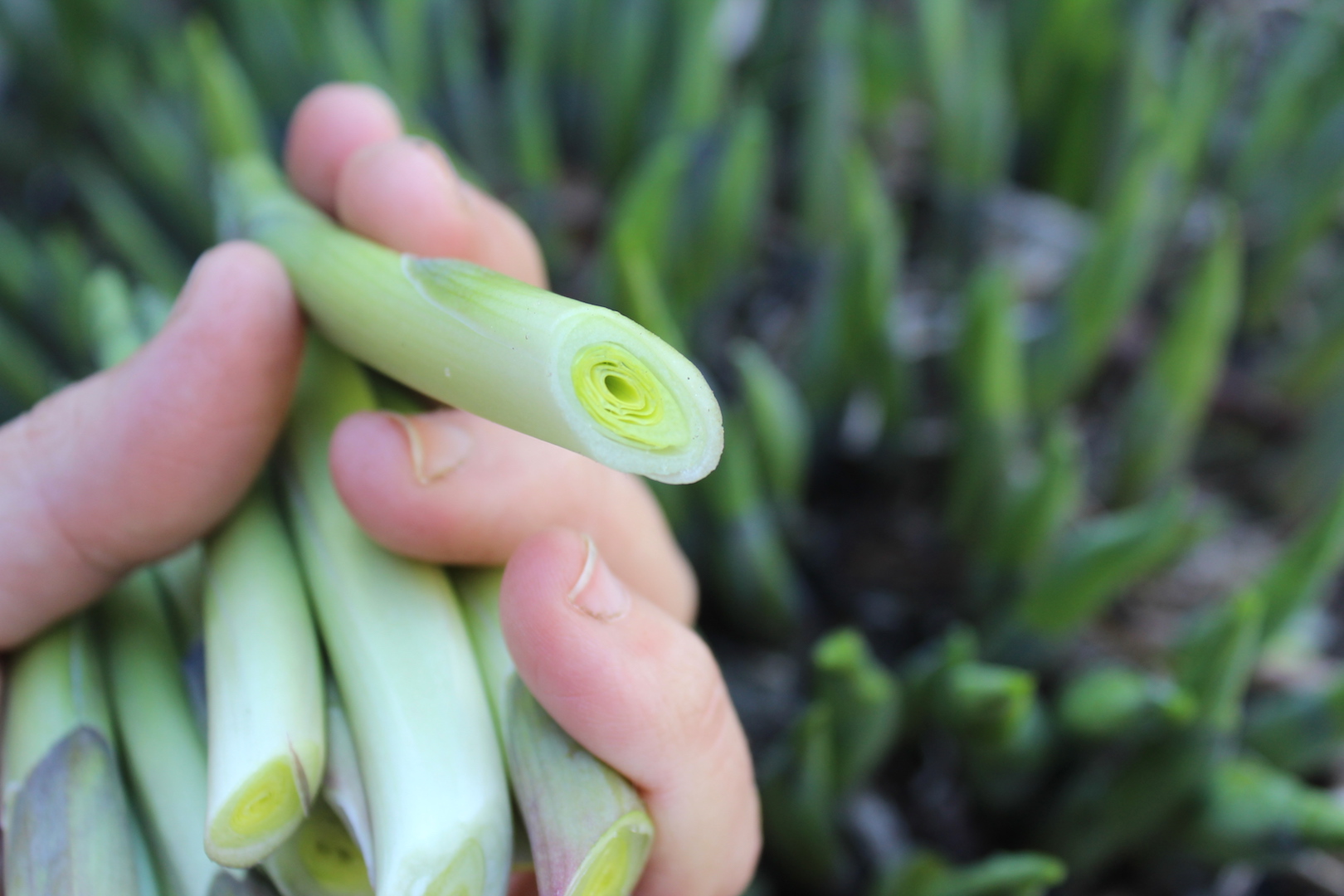 The outside of the hosta shoot carmelized like an onion, which shows you that they have a good bit of sweetness.  The total cook time was only about 2 minutes in a hot pan, and if I had to do it again I'd give them even less time so they maintain more of a crunch.
The flavor was amazing, and though I do love asparagus, I'd have to give the win to hostas.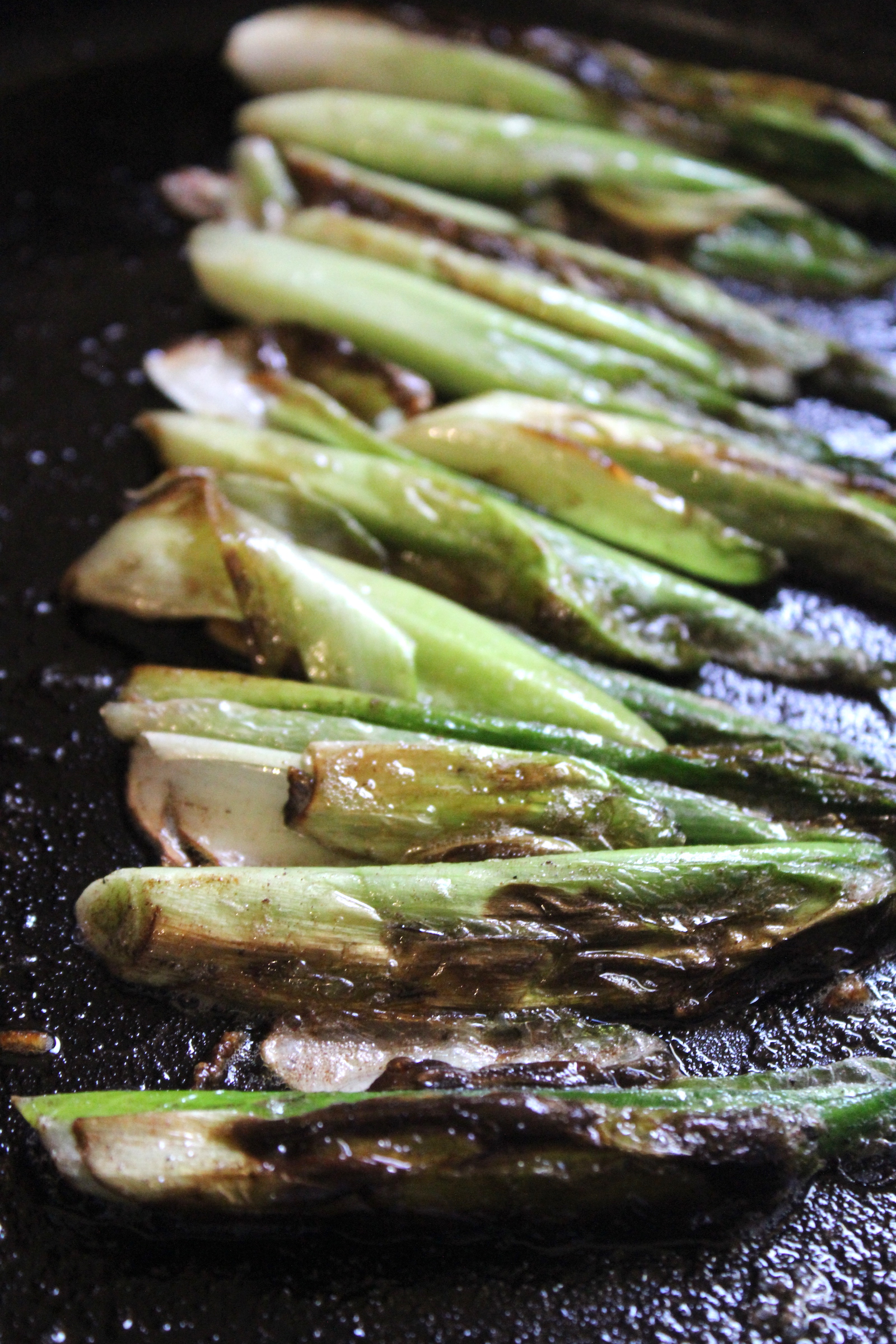 Hosta Recipes
I prepared my hosta shoots rather simply, but if you're looking for more creative inspiration, try any of these hosta recipes: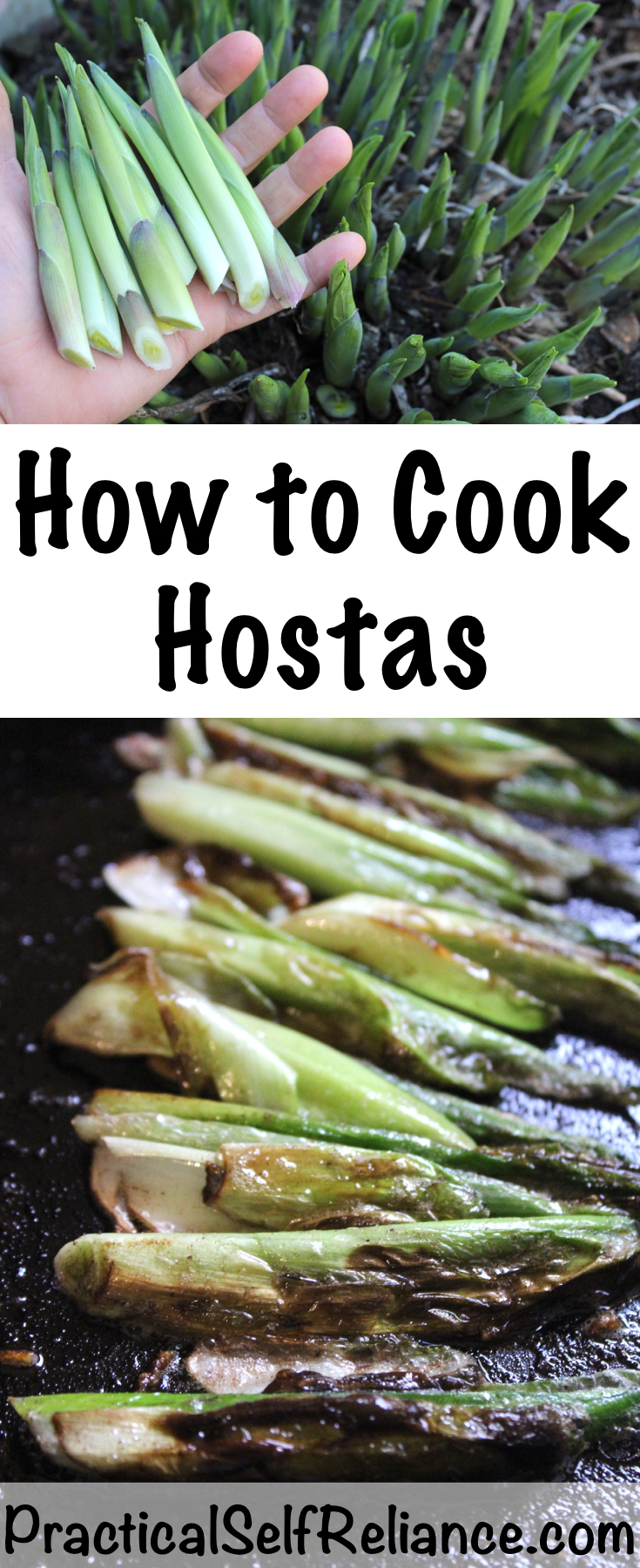 The following two tabs change content below.
I'm an off grid homesteader in rural Vermont and the author of Practical Self Reliance, a blog that helps people find practical ways to become more self reliant.
Latest posts by Ashley Adamant (see all)