Once you start canning food at home, you'll want to find canning recipes to put up everything in a convenient shelf stable package.  Home canning is easy, but it can be hard to find quality canning recipes online since this vintage skill mostly harkens back to a time before computers.   
Beyond that, it can be tough to hunt down canning recipes in the middle of summer when all your crops are coming in and you've got a full plate (and a full harvest basket!).  No worries, I've got you covered!  I've collected all the best canning recipes for putting up the harvest all in one place, organized from A to Z by crop.
Here's how to can everything from Apples to Zucchini, including recipes for less common canned goods like meats and soups, and fun crops like husk cherries and beautyberries.  I'll be adding to this list as the season progresses, so bookmark it or pin it for later.
Apples
Apples are an easy crop to can at home, and they're perfect for water bath canning.  Apple canning recipes don't need any added sugar or acid, as the apples contain plenty of both already.  Feel free to add your favorite seasonings and any amount of sugar you'd like, based on your own tastes.
Apricots
Growing up in California, I remember being buried in fruit when the apricot harvest came ripe all at once.  Apricot jam is delicious, but you can only eat so much.  Try any of these creative apricot canning recipes to change things up a little.   
Asparagus
Almost all of the veggies on my plate as a kid came out of a can, and canned asparagus was one of my favorite treats.  Now that I've had fresh asparagus, I'll admit that it's a completely different thing…but I still have a soft spot in my heart for canned asparagus.  
Asparagus is a low acid vegetable, and it must be pressure canned if you're putting it up as a simple canned vegetable.  Of course, you can also make pickled asparagus and then it's approved for water bath canning, just like any other pickled vegetable.  Here are a few asparagus canning recipes to get you started.
Banana
It's important to note that bananas are not approved for canning on their own by the National Center for Food Preservation.  The site Healthy Canning has a really good write up on this, noting that:
"Bananas are a dense, low-acid fruit, with a pH ranging from 4.5 up to 5.20 depending on the variety, growing conditions, etc.  

Owing to bananas being a low-acid fruit, plain banana on its own would have to be pressure-canned to make it safe from the intense heat treatment, but no testing by reputable sources has ever been done to determine how long this very dense fruit would require to kill all nasties in all cold spots of a jar. Consequently, there are no guaranteed safe ways to can banana plain."
That said, there are a few safe tested canning recipes that include some banana, such as chutney with added vinegar.
Green Beans
Green beans are a low acid vegetable, and canning recipes for garden fresh beans must include either pressure canning or pickling.  That said, canning green beans is a great way to put up the harvest, and they maintain good flavor and store well as a home canned vegetable.
Beautyberries
A stunning purple berry native to the southern half of the United States, beautyberries don't taste all that great fresh.  The best way to use them is a homemade beautyberry jelly, which brings out their flavor and preserves them at the same time.
Beets
Like most vegetables, beets need to be pressure canned to be shelf stable on their own.  My favorite beet canning recipes involve pickling with warm spices such as allspice, cloves, and cinnamon.  The natural sweetness of the beets balanced by the tang of vinegar and the warmth of the spices creates a truly spectacular pickled treat.
Blackberries
Another fruit that bears a bumper crop without tending or care, blackberries are abundant for just a few short months in the summertime.  Since they're high sugar and high acid, water bath canning recipes are perfect for putting up the blackberry harvest.

Blueberries
Blueberries make a spectacular homemade jam, but they're also wonderful in a whole range of preserves, from whole canned blueberries to tangy pickled blueberries.
Cabbage
Cabbage is one of those veggies that stores best in a root cellar. Homemade sauerkraut will keep well all on its own, provided you have a cool dark place to store it. In hot climates though, canning is a better option.
Cantaloupe
Though cantaloupe may seem like any other sweet acidic fruit, perfect for canning, it's actually classed as a low acid fruit. Canning recipes for cantaloupe must include lemon juice or citric acid to raise acidity, but the lemon actually works well in most recipes to make tasty jam.
Alternatively, cantaloupe pickles are also an option, though it sounds strange it comes out pretty good…
Carrots
Carrots are a low acid fruit, but they can be put up using a pressure canner. Since carrots are firm, they store well as a canned vegetable and they're perfect for tossing into wintertime soups.
Other canning recipes take advantage of the sweet/crisp nature of the vegetable and play against it by adding vinegar and spices for refreshing home canned pickled carrots.
Cauliflower
Cauliflower is not approved for canning on it's own because there are no safe tested pressure canner recipes. That's because cauliflower degrades in a pressure canner, when the National Center for Food Preservation began testing methods they concluded that even if they did put out recommendations, no one would want to eat the slimy mushy product that came out after an extended session in the pressure canner.
That said, cauliflower makes excellent pickles for water bath canning recipes, and it's a traditional addition to mixed veggie pickles that are a staple of summer backyard BBQs.
Coconut
Canning coconut is a risky business, as there are not any guidelines or recommendations from the National Center for Food Preservation. They actually explicitly note on one page that canning coconut is untested.
I did find a few recipes, but to the best of my knowledge they have not been tested for safety.
Corn
Sweet corn is one of the real treats of summertime, and home canned corn preserves all that bounty for winter meals. Canning recipes for corn tend to be pretty simple because corn is sweet and flavorful on its own.
Keep in mind that corn requires pressure canning unless it's pickled.
Cranberries
Cranberries are easy to can at home in a water bath canner, and once you've tried homemade cranberry sauce you'll never go back to store bought. The nice thing about making your own is you can control both the spices and the sweetness, making a more savory sauce that balances the tart berries with just a bit of sugar without going over the top with added sugar.
If you want to get really advanced, you can try growing your own cranberries right in your backyard. It's easier than you think…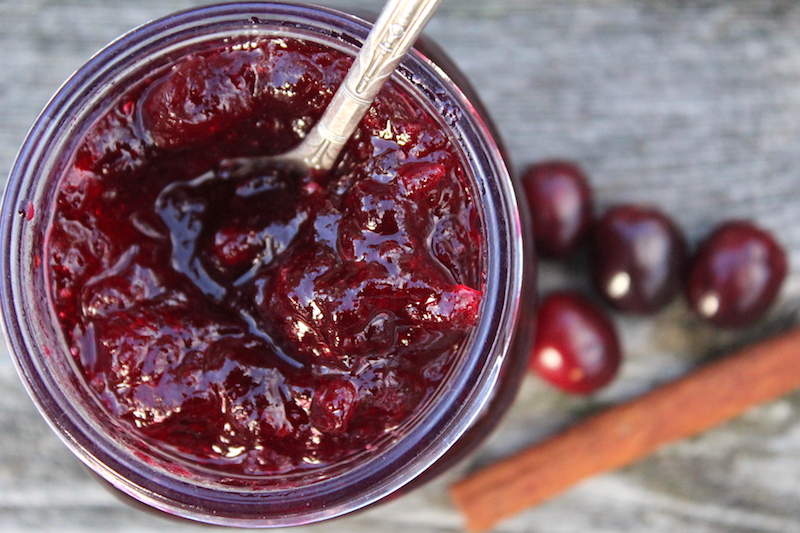 Cucumbers
While you can pickle just about anything, cucumbers are what most people think of when you ask them if they want a pickle with lunch. Salt and vinegar are pretty standard, but beyond that, cucumber pickle canning recipes can go in any direction.
We've made a number of really off the wall batches over the years, but here are a few classic pickle recipes to get you started.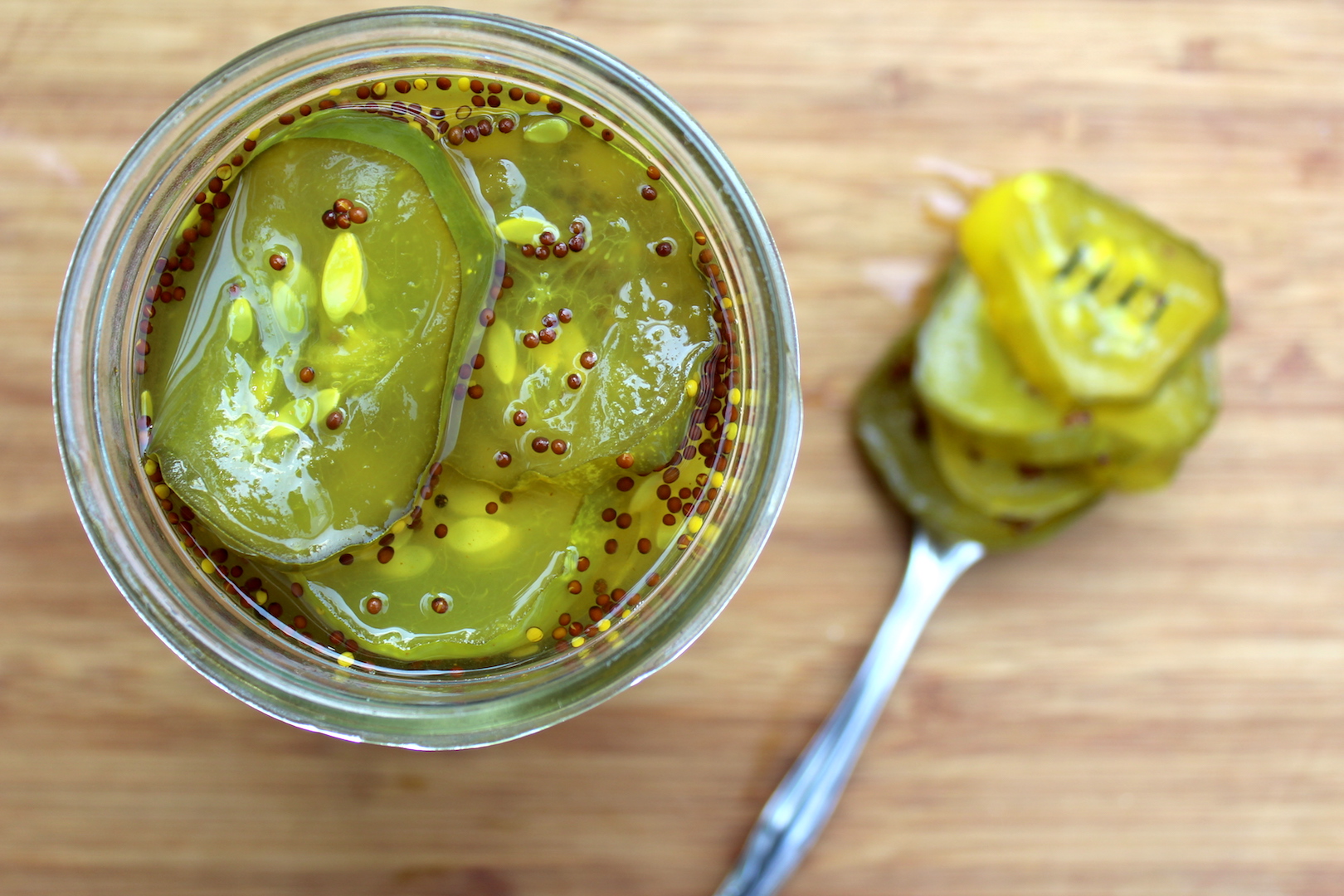 Fiddleheads
It can be hard to find them outside the northeast, but when they're in season, fiddleheads are plentiful. Wild fiddleheads are collected by foragers in the spring months, from specific species of fern that put out small curled edible shoots.
Fiddleheads taste quite a bit like asparagus, only firmer. That makes them perfect for pickling!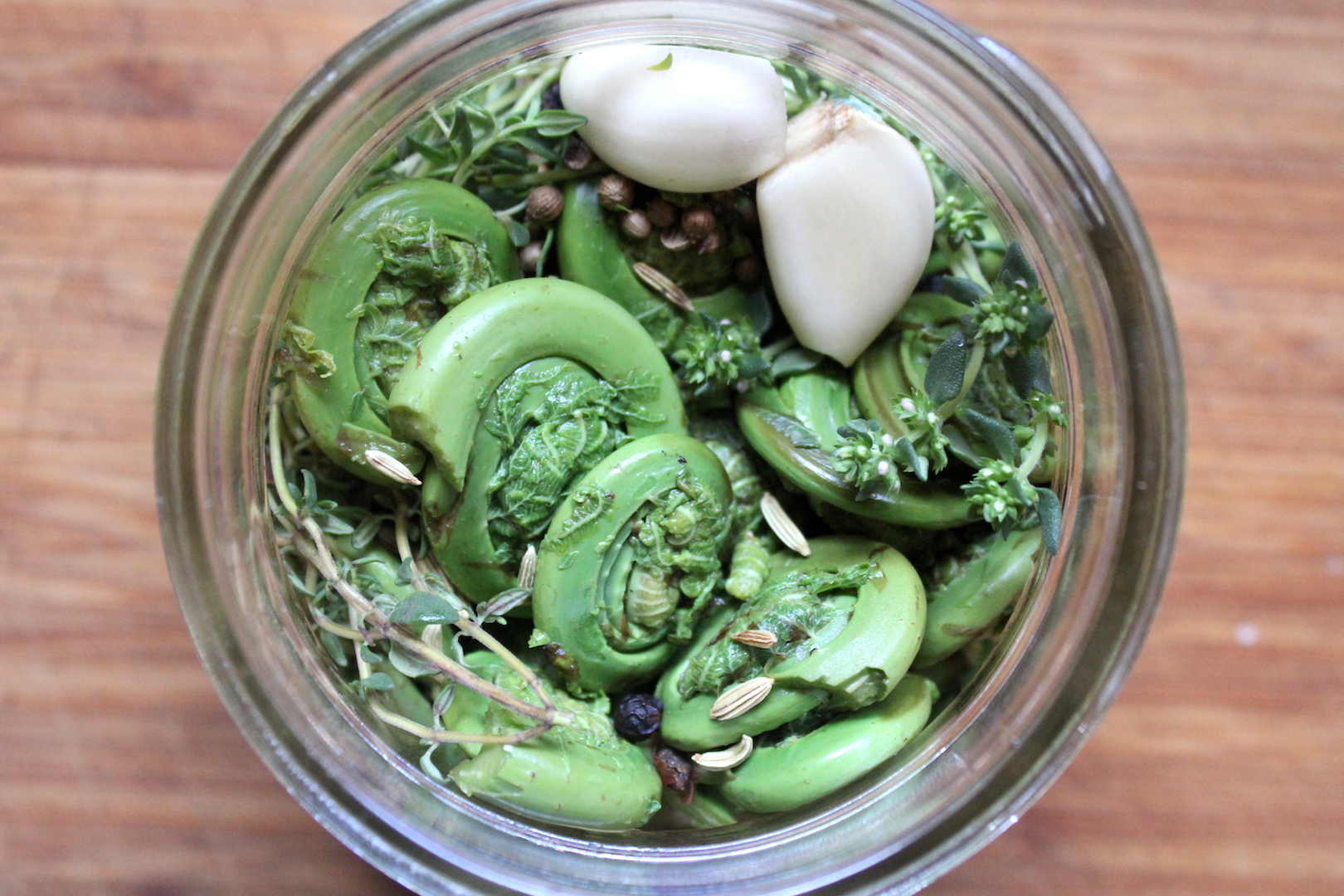 Figs
Figs are a low acid food, which means you need to be mindful when you select canning recipes. The national center for food preservation developed instructions for canning figs because they're so popular with home canners, but they require the addition of either lemon juice or citric acid for safety.
Flowers (Edible Varieties)
If flowers aren't on your menu, they should be! Flowers make wonderful jelly, and pickled flower buds often taste just like commercially bought capers.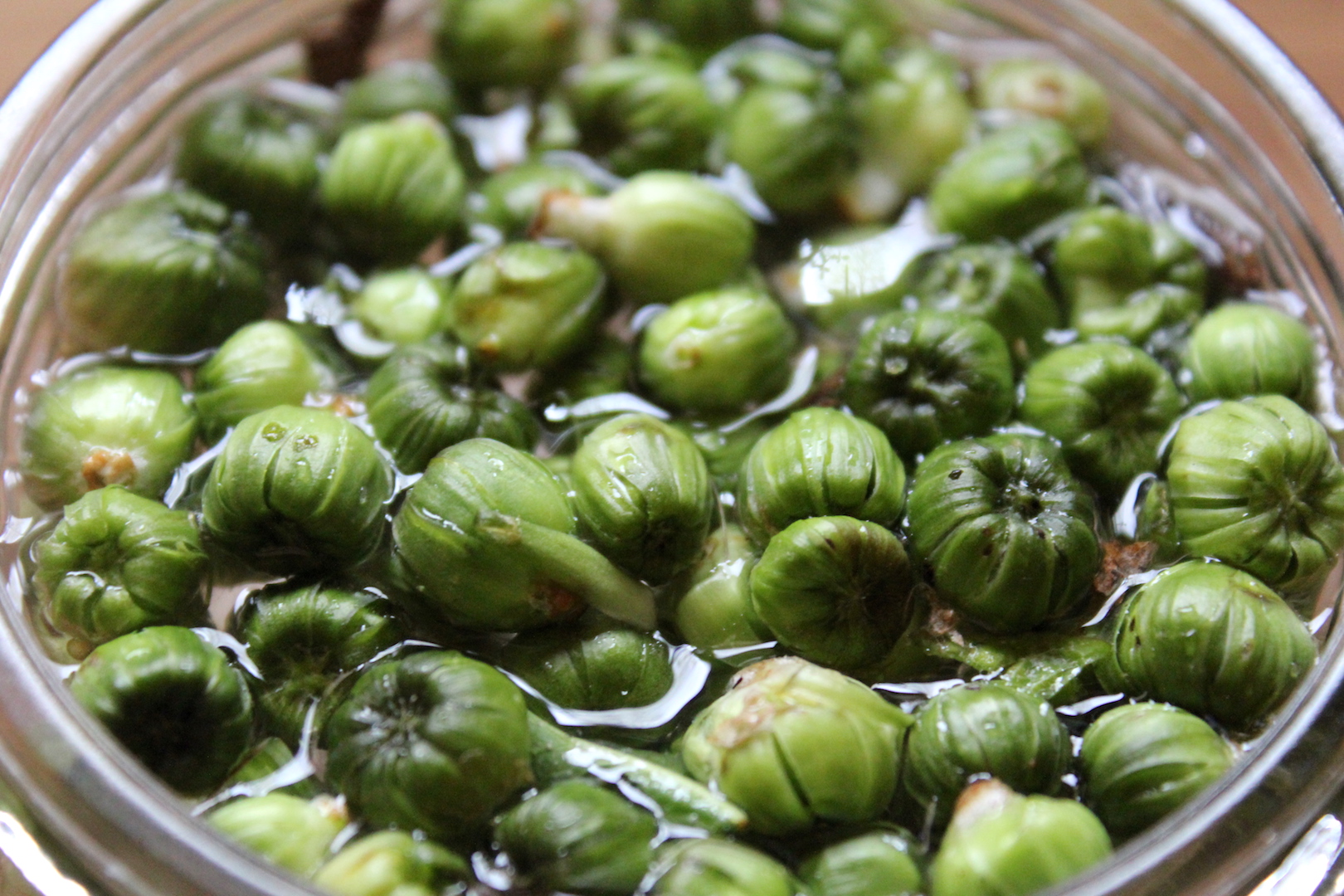 Garlic
Garlic is a vegetable and it's low acid, which means it needs to be pickled for water bath canning. There is no approved pressure canning recipe for garlic, but I've had luck canning it in the same way as onions. That, however, is not a tested method.
The hardneck garlic varieties we grow up here in the north also produce scapes (flower shoots), which make lovely pickles in season.
Grapes
Every kid knows about grape jelly, and finding a good canning recipe for homemade grape jelly is sure to put you on the favorite list with the wee ones in your life.
Grape juice is also perfect for canning, and it's one of the few things approved for canning in half gallon jars.
Greens
If you want fresh cooking greens in the winter months, like kale and spinach, a freezer is your best bet.  Lacking a freezer, canning is a good second choice.  Know that the quality will suffer a bit, but it's a good solution for off-grid homesteaders.
Ground Cherries
Known as husk cherries, ground cherries or cape gooseberries, these little treasures taste like a cross between pineapple and strawberry. Growing ground cherries is easy, but you can also often find them at the farmer's market.
Once you're done canning up a storm, there are lots of other ways to use ground cherries in the kitchen.
Maple
Maple syrup farmers call putting up the maple harvest "canning" but it isn't actually canned in the traditional sense. Very hot syrup is poured into jars, not water bath required.
If done properly, "canned" maple syrup will keep indefinitely.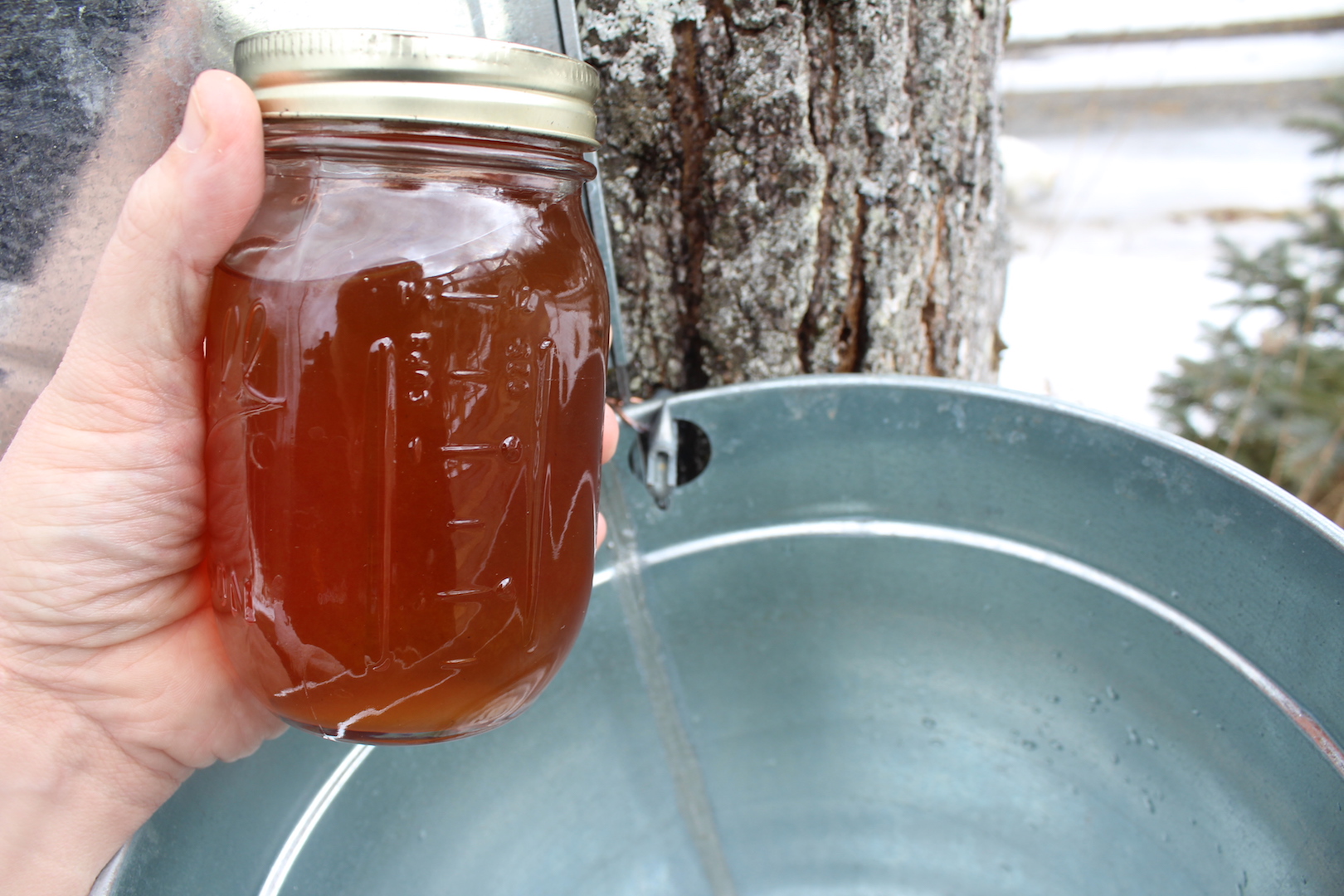 Mango
Although it doesn't seem like it when you bite into a slice, mango is a low acid fruit and it requires additional acid for safe canning. Mango jam is made with additional lemon juice, and chutney uses vinegar.
I've canned whole mango slices in syrup using plenty of added lemon juice, but this is not an approved canning recipe.
Meat & Stock
All animal products require pressure canning for safety, since they're low acid foods. That said, once you have a pressure canner at home, the sky's the limit and you can put up all manner of meat and stock.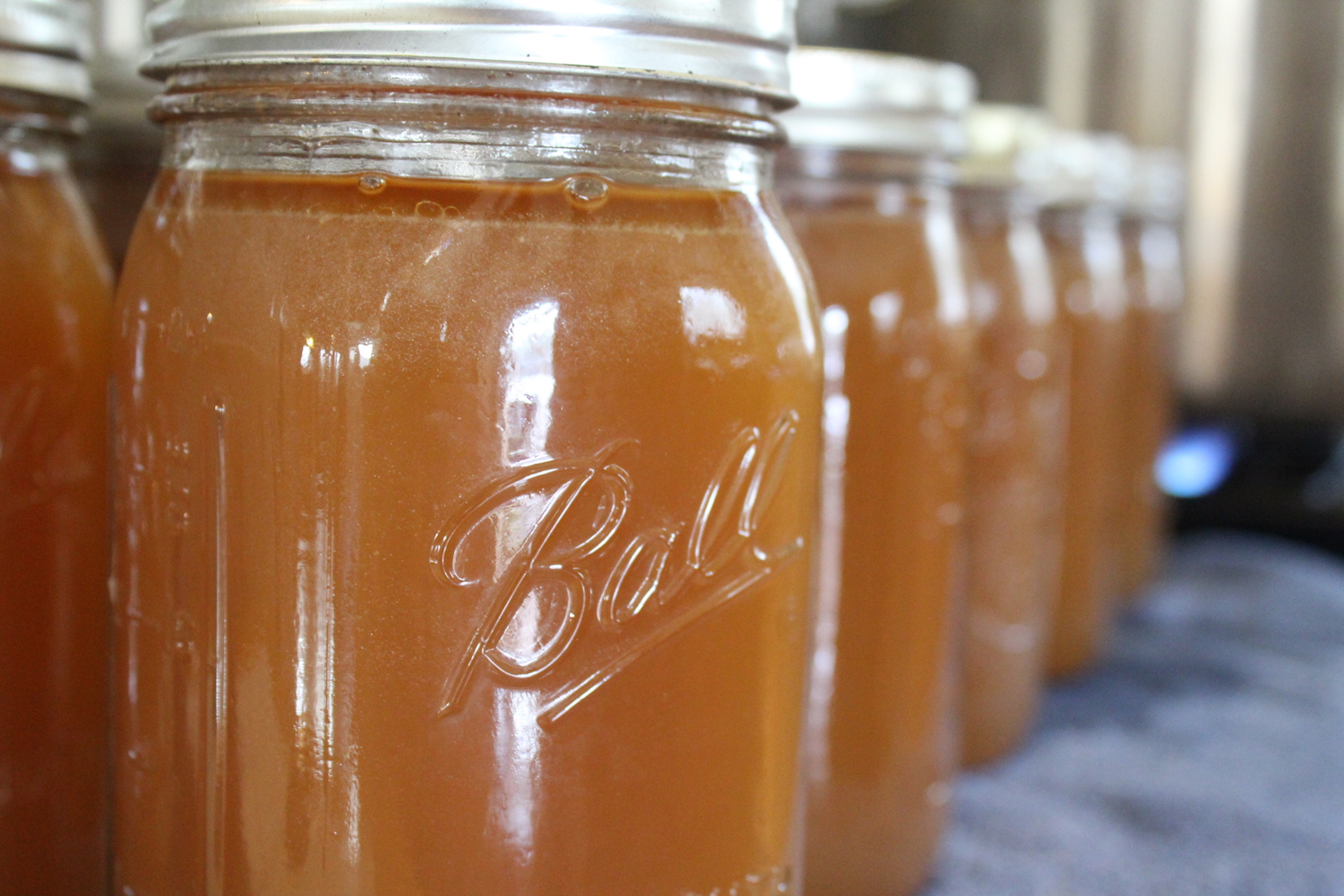 Okra
A tasty backyard vegetable from southern cooking, okra is a lovely summer vegetable.  Canning okra plain doesn't work out well, so stick with okra pickles instead.
Peaches
Putting up peaches is a summer tradition in my house, and it makes for plenty of homemade peach pies in the winter months. Most instructions for canning peaches are pretty straightforward water bath canning recipes.
Pears
While they're tasty in season, fresh pears don't store well. Canning pears is the best way to ensure a year-round supply, and they work well in basic water bath canning recipes.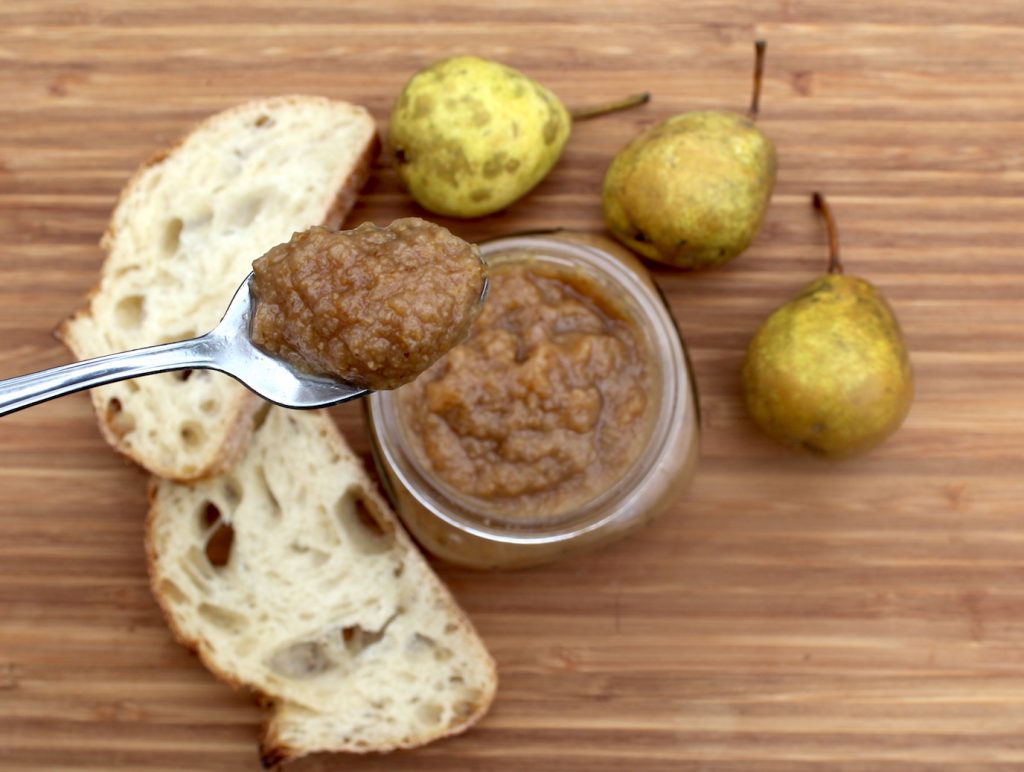 Peppers
I find it best to freeze sautéed peppers for use in winter chili, but I always make up a batch of pickled peppers for winter use. Pickled hot peppers make a lovely hot dog topping, and big slices of pickled sweet peppers are amazing on sandwiches.
Both hot and sweet peppers are pickled the same way.
Pineapple
Once you've canned your own pineapple you'll never go back to store bought. Home canned is alive with flavor, and tastes so much fresher than tinned pineapple. Since the fruits are high acid, canning recipes for pineapple are generally used the water bath method.
Potatoes
Large potatoes store pretty well in a root cellar, but the little ones will spoil quickly. Canning the smaller potatoes is a much better bet for long term preservation.
Ramps (Wild Leeks)
A special wild foraged treat, ramps can only be found in the woods (or the farmer's market) for a short season in the spring. They make particularly tasty pickles, and we love them with burgers in the winter months.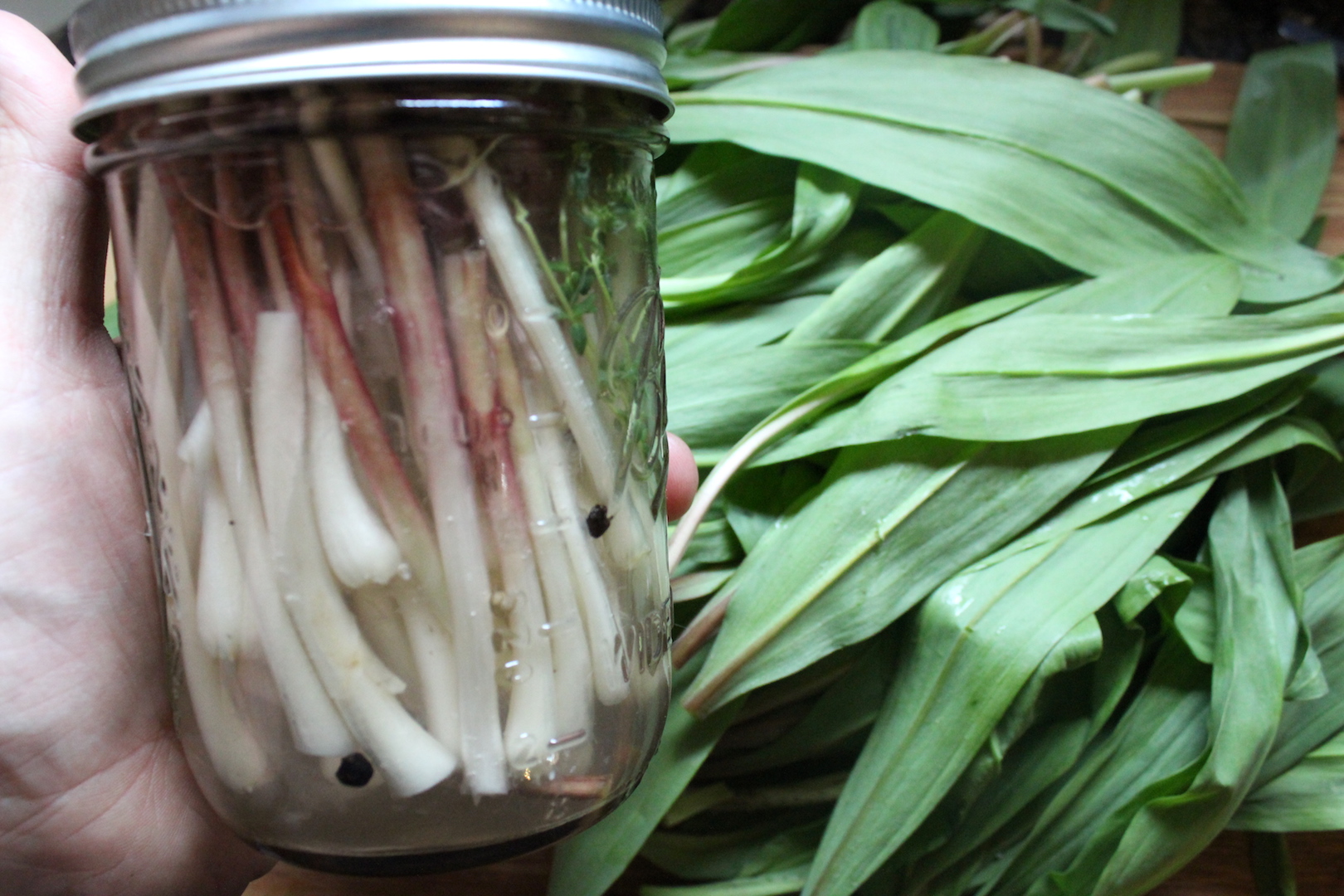 Raspberry
Raspberries are divine for such a short time off the vine, but they keep beautifully in home canned preserves.
Rhubarb
Another short season crop, rhubarb cans up for winter pies and tarts. Rhubarb jam is tart and delicious, and rhubarb bbq sauce is a treat that dates back to the Victorian era.
Salsa
Strawberry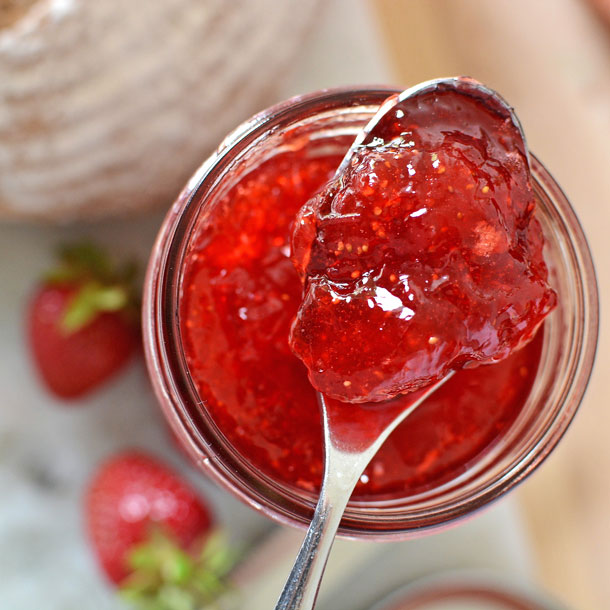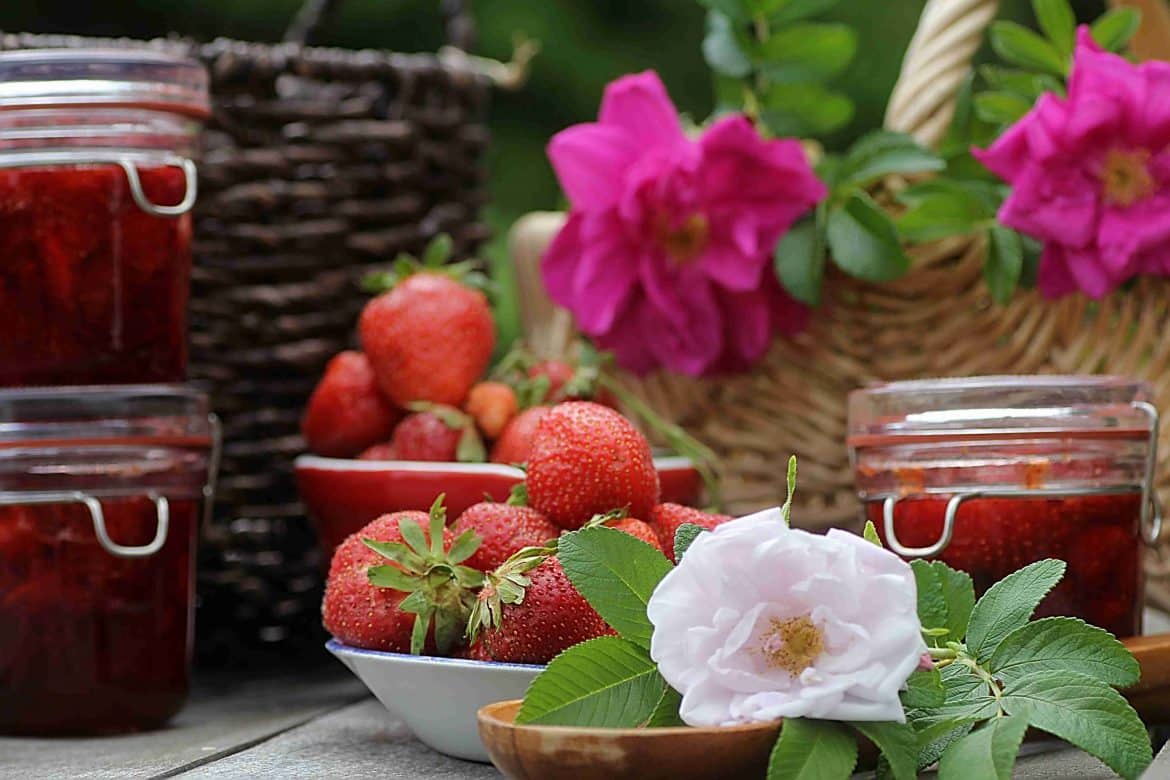 Sweet Potatoes
Tomatillo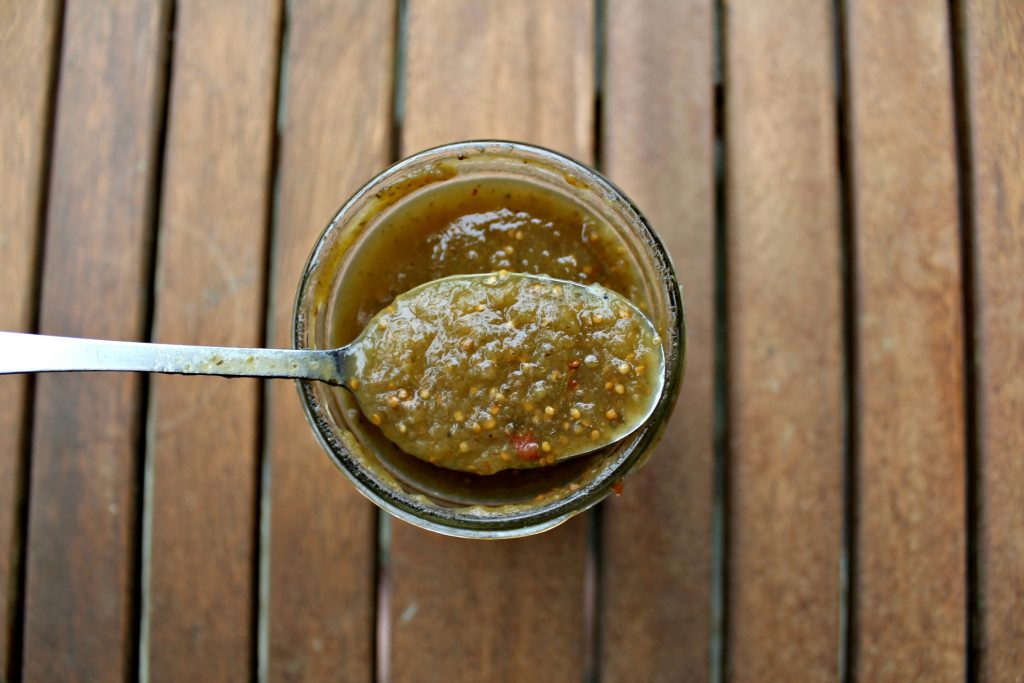 Tomatoes
Turnips
Watermelon
Zucchini
The following two tabs change content below.
I'm an off grid homesteader in rural Vermont and the author of Practical Self Reliance, a blog that helps people find practical ways to become more self reliant.
Latest posts by Ashley Adamant (see all)